Customer Service Representative
This job is no longer accepting applications.
Company Summary

Taking care of our customers, our communities and each other. That's the Travelers Promise. By honoring this commitment, we have maintained our reputation as one of the best property casualty insurers in the industry for over 160 years. Join us to discover a culture that is rooted in innovation and thrives on collaboration. Imagine loving what you do and where you do it.

Target Openings

15

Job Description Summary

INBOUND CALLS ONLY!

No insurance experience needed.

Due to the current pandemic, you will be working from home initially. Once the pandemic restrictions are lifted, you will return to the office in Richardson - 1301 E. Collins Boulevard or Spokane - 707 W. Main Avenue.

Hiring for M-F 9:00 am - 6:00 pm CT or 7:00 am - 4:00 pm PT work schedule with one Saturday every 5th week and 2 holidays per year.

We provide 12-14 weeks of paid training.

Starting Salary is $38,000 plus monthly incentives.

Great benefits starting day one.

Under direct supervision, builds and maintains effective relationships primarily with agents, handling a high volume of inbound calls. As a trainee, provides telephonic customer service at a level consistent with Travelers' Business Center quality and productivity goals. Assists agents with policy inquiries and changes, billing questions and technical support. This job does not manage others. As part of the hiring process, this position requires the completion of an online pre-employment assessment. Further information regarding the assessment including an accommodation process, if needed, will be provided at such time as your candidacy is deemed appropriate for further consideration.

Primary Job Duties & Responsibilities

Responds to agent requests for quotes or changes to policies.
Reviews cancellations and reinstatements and makes appropriate decisions to resolve once reinstatement authority achieved.
Resolves service-related complaints and complex calls with guidance from others on more complex calls.
May assist customers with simple intent calls.
Acts as online billing systems and agency portal website expert to provide proactive agency and customer support.
Identifies new business opportunities driven by agent/customer request where appropriate, which includes both coverage and product. New business requests will be transferred as appropriate.
Ensures current and complete documentation of account notes.
Other duties as assigned.

Minimum Qualifications

High school diploma or GED.

Education, Work Experience, & Knowledge

Some college preferred.
Prior insurance and/or call center experience a plus.
Previous customer service experience preferred.

Licensing or Certificates

Ability to successfully complete training by meeting expectations for assessments, knowledge checks and applying content.

Job Specific Technical Skills & Competencies

Technical knowledge:
Solid math and analytical skills.
Strong keyboard skills and system navigation experience.
Customer service:
Able to meet quality and customer experience expectations.
Ability to diffuse and assist irate callers.
Communication skills:
Exceptional oral and written communication, keyboard, and system navigation skills.
Problem solving and decision making: Good decision making skills to handle requests, resolve issues and develop risk based on company guidelines.
Seeks assistance on non-routine matters.

Employment Practices

Travelers is an equal opportunity employer. We value the unique abilities and talents each individual brings to our organization and recognize that we benefit in numerous ways from our differences.

If you are a candidate and have specific questions regarding the physical requirements of this role, please send us an email so we may assist you.

Travelers reserves the right to fill this position at a level above or below the level included in this posting.
Apply
Your application has been successfully submitted.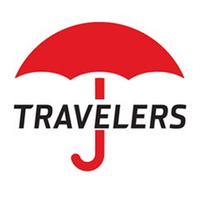 The right insurance for you.