Sr. Solution Architect – Cloud Champion
This job is no longer accepting applications.
Company Summary

Taking care of our customers, our communities and each other. That's the Travelers Promise. By honoring this commitment, we have maintained our reputation as one of the best property casualty insurers in the industry for over 160 years. Join us to discover a culture that is rooted in innovation and thrives on collaboration. Imagine loving what you do and where you do it.

Target Openings

1

Job Description Summary

Travelers has an exciting opportunity for a solution architect to join the talented architecture team in Claim Technology. This position in Claim organization will provide technical leadership while architecting end-to-end solutions, hands-on Proof of Concept work, setting guidelines and guardrails as we continue the Digital Transformation and Cloud journey. You will enjoy working in a fast-paced, agile environment automating workflows and streamlining processes where you can expand your learning and apply new technologies. You will be learning and be challenged with the interesting and complex Claim environment and you will be designing technical solutions while driving adoption of new technologies and design patterns. You will be part of a team of highly motivated and skilled professionals who are leading Travelers' digital transformation journey and working on systems that deliver and drive Travelers business value.
This position may be staffed in either Hartford, CT or St. Paul, MN or Hunt Valley, MD.
If YOU…
• Are a passionate technology professional who enjoys solving complex puzzles.
• Pride yourself on being a quick learner.
• Are comfortable with ambiguity.
• Understand business challenges and can develop long-term, sustainable technical solutions.
• Have an Agile mindset and are value-focused and guided by the Lean-Agile principles.
• Have the desire to be a lifelong learner, enjoy sharing your knowledge by coaching others, and enable others to continuously improve through mentorship.
• Above all, measure your own success by the success of your team and the satisfaction you being to our customers

Primary Job Duties & Responsibilities

Provide strategic thinking, solutions and roadmaps while driving architectural recommendations.
Adopt and communicate new concepts, ideas, techniques, best practices and technology assistance.
Architect end-to-end solutions across cloud environments.
Explore technology and design patterns that will enable us to maintain our competitive edge in the digital world.
Providing architecture guidance and decisions to product teams.
Define pros and cons of solution options to arrive at consensus around architecture decisions.
Defining roadmap, reference architecture, guidelines and guardrails for Claim Technology
Influence and set technical direction for Agile Teams.
Leverage defined roadmap, reference architecture and standards for Claim Technology and the Enterprise.
Lead proof of concept efforts for candidate architectures.
Perform product evaluations and proof of concepts.
Assist in the remediation of application stability and performance.
Perform project level design, debug and performance analysis.
Work with product management areas to establish required infrastructures and frameworks.
You will have the freedom to be open-minded, creative and self-critical.
You will design solutions for new and exciting capabilities that will enable our customers to be better connected and engaged.
You will have the autonomy to explore new processes, especially in the spirit of Agile – do what works, try new things, and stop doing things that don't work.
You will utilize your critical thinking skills to analyze challenges and organize the team around a solution.

Minimum Qualifications

High School diploma or equivalent required.
3 years of experience in enterprise, application, and/or information architecture required.

Education, Work Experience, & Knowledge

Bachelor or Master's degree in the field of computer science or similar technical area preferred.
3 - 5 years of programming/development experience.
3 - 5 years hands-on solutions architecture experience.

Job Specific Technical Skills & Competencies

Self-initiated individual who consistently delivers high quality results with limited guidance and willingly trains, guides and positively influences others.
Ability to learn the latest technologies and be self-started in running proof of concepts to determine how they can be applied to solve needs within the organization.
Effectively communicates to diverse technical and nontechnical audiences, including engineers, scrum masters, peer architects, product owners, business owners, senior leaders, etc.
Possesses strong foundational technical skill sets and architecture experience which can be leveraged as use of current and newer technologies is expanded in applications.
Proven ability to create an architecture solution in alignment with the reference architecture. and utilize foundational services to address the quality attributes (non-functional requirements) of the solution.
Ability to perform as a lead technologist to masterfully assess and design applications, systems solutions, and interfaces for multiple systems.
Ability to influence teams to a future state while understanding the need to make practical. decisions along the way. Strong ability to create a following amongst a technical group.
Knowledge of multiple development technologies including but not limited to .NET, C#, RestAPI, NodeJS, React, MongoDB, MEAN stack, etc.
Experience with Cloud Services (AWS, Azure, GCP), platform as a service; micro-services architecture and architecture models is preferred.
Cloud patterns including PaaS and IaaS, containers, microservices/API-driven and event-driven application design preferred.
Container technologies including but not limited to Docker, Kubernetes, Serverless preferred.
Security patterns including but not limited to OIDC, Service Mesh, Mutual TLS preferred.
API management patterns w/ MuleSoft preferred.
Excellent facilitation, discovery, analysis, and prototyping skills.
Excellent critical thinking, problem solving, and analytical skills with a keen attention to detail.
Strong aptitude for learning new technologies.
Strong verbal and written communications skills.
The ability to collaborate with a diverse group of people.
Ability to effectively prioritize and execute tasks in a high-pressure environment and must be able to manage multiple requests at the same time.
High motivation, self-starting, ability to work with minimal direct supervision, takes ownership.
Insurance domain knowledge a plus.
Agile framework practice a plus.
IBM mainframe knowledge a plus.

Employment Practices

Travelers is an equal opportunity employer. We value the unique abilities and talents each individual brings to our organization and recognize that we benefit in numerous ways from our differences.

If you have questions regarding the physical requirements of this role, please send us an email so we may assist you.

Travelers reserves the right to fill this position at a level above or below the level included in this posting.
Apply
Your application has been successfully submitted.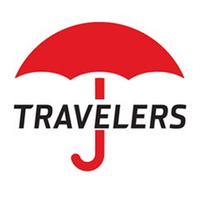 The right insurance for you.