Software Developer - Data Management
This job is no longer accepting applications.
Company Summary

Taking care of our customers, our communities and each other. That's the Travelers Promise. By honoring this commitment, we have maintained our reputation as one of the best property casualty insurers in the industry for over 160 years. Join us to discover a culture that is rooted in innovation and thrives on collaboration. Imagine loving what you do and where you do it.

Target Openings

1

Job Description Summary

Under limited supervision, performs expert programming, configuring, and/or analysis. Manages the effective use of team resources to implement ongoing projects, enhancements, and/or initiatives. Participates in the design/development process. Acts as subject matter expert for assigned applications, systems, and technologies. Leads investigation and resolution efforts for critical/high impact problems, defects and incidents. Provides technical guidance to team members. This job does not lead others.

Primary Job Duties & Responsibilities

Responsible for system programming and analysis tasks of advanced complexity within multiple systems.

Acts as subject matter expert for assigned applications, systems or technologies.

Responsible for transforming business specifications and requirements into organized technical activities.

Responsibilities include performing complex analysis, assessment, resolution, design, configuration and programming functions at an expert level.

Leads investigation and resolution efforts for critical/ high impact defects, problems, and incidents.

Collaborates with project team and other key stakeholders to identify, estimate, and prioritize project and/or enhancement activities.

Builds, maintains, and utilizes partnerships across the enterprise.

Provides team direction, mentorship, and feedback to technical resources.

Ensures work complies with Travelers standards, processes, and protocols.

Applies knowledge of current industry trends and techniques to formulate solutions within the context of assigned projects and/or enhancements.

Minimum Qualifications

A bachelor's degree in Computer Science or a related field, or its equivalent in work experience, and five years of programming/development experience.

Education, Work Experience, & Knowledge

6 years of programming/development experience preferred.
Python
Data Catalog tools like Alation
Remedy
Data Quality tools like Data Bucks

Job Specific Technical Skills & Competencies

Able to expertly assess, design develop, and support applications, systems and solutions to achieve business and/or technical requirements.
Demonstrates technical expertise for multiple languages, applications, systems, technologies, and/or frameworks, and has the ability to influence technical direction or defect resolution.
Fully understands business applications and/or technical system environments in which the system operates.
Ability to communicate thoughts/designs/ideas in an unambiguous manner and adjusts communication based on audience.
Exhibits active and effective communication skills with team members - including active listening and effective written and verbal communication skills.
Effectively contributes and communicates with the immediate team.
Able to present complex technical concepts to audiences of varying size and level.
Able to develop business partnerships and influence business priorities through solution identification aligned with business objectives and goals.
Able to communicate in business terms and describe IT capabilities and concepts in ways that the business can understand.
Able to proficiently diagnose root causes and solve complex problems.
Able to evaluate alternative solutions and assess risk before taking action.
Has the ability to reach sound decisions quickly and escalates appropriately.
Demonstrates ability to optimize the use of all available resources.
Able to maintain and enhance partnerships across the organization to achieve objectives.
Practices objectivity and openness to others' views.
Able to recognize and support team priorities.
Accountable to set technical goals and priorities for self and other team members.
Exhibits team leadership and collaborates with partners.
Demonstrates ability to identify critical project tasks and establish clear priorities while keeping the bigger picture in mind.
Able to effectively collaborate with Project Manager and utilize sound project management practices.
Able to manage time and competing priorities.
Able to assess the financial impact of recommended designs/solutions.

Employment Practices

Travelers is an equal opportunity employer. We value the unique abilities and talents each individual brings to our organization and recognize that we benefit in numerous ways from our differences.

If you have questions regarding the physical requirements of this role, please send us an email so we may assist you.

Travelers reserves the right to fill this position at a level above or below the level included in this posting.
Apply
Your application has been successfully submitted.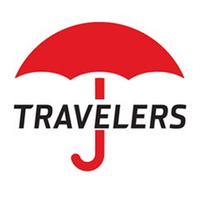 The right insurance for you.