Associate Claim Counsel, EPL & D&O
This job is no longer accepting applications.
Company Summary

Taking care of our customers, our communities and each other. That's the Travelers Promise. By honoring this commitment, we have maintained our reputation as one of the best property casualty insurers in the industry for over 160 years. Join us to discover a culture that is rooted in innovation and thrives on collaboration. Imagine loving what you do and where you do it.

Target Openings

1

Job Description Summary

Under active supervision, fulfill Bond and Specialty Insurance (Bond) Claim's mission by conducting thorough investigation, analysis, evaluation and disposition of claims to achieve superior customer service and claim results at the most reasonable cost.

Learn Management Liability Bond business, products, policies and procedures through training and work experience. Effectively manage all assigned Employment Practices Liability, Director & Officer, and Error and Omission claims, typically of moderate severity or complexity. Interact and collaborate with claim and underwriting colleagues as well as with external business associates.

This job does not manage others.

Claim Handling:

Within authority limit, analyze, investigate, negotiate and resolve low to moderate severity Bond claims with active supervision by claims management. Enhance decision making skills and confidence necessary to make appropriate decisions within own claim authority and to make appropriate recommendations to management when necessary.

Maintain all necessary active adjusters' licenses and remain current with all CE credit requirements.

Learn operational policies, procedures, workflow and performance standards in order to comply with all regulatory and Bond customer service standards.

Be accountable for accurate documentation/information in claim file and Bond Claim Management System (BCMS). Learn and adhere to Claim documentation standards (e.g. coverage analysis, reserve and settlement rationale, current diary). Prepare reports (e.g. Large Loss Memos, quarterly claim, EC, trial, class action) to management that accurately reflect loss development, potential/actual financial exposure, coverage issues, and claim and recovery strategies.

Identify all recovery opportunities and coordinate recovery efforts with the Recovery Management Unit and claims management.

Within authority limit, retain, monitor, manage and approve payments to outside counsel on routine litigation matters, actively utilizing litigation management plans and budgets. Guidance is needed for non-routine litigation.

Learn and utilize negotiating skills and strategies within a litigation and non-litigation context. Keep claims management apprised of all claims being handled, seeking input and guidance, as necessary, for prompt resolution.

Communicate reserve adjustments to underwriting. Learn and develop product knowledge. Gain an overall understanding of all Bond Business Units and Travelers businesses. Recognize issues with broader implications to Bond and Travelers.

Represent Management Liability Claim in claim strategic initiatives; lead Management Liability Claim strategic initiatives.

Share newsletters, webinar information, case analyses, results of defense counsels legal research and/or litigation strategies with underwriting, Claim and Claim management.

Legal Support Responsibilities:

Maintain an active license in the state of your principal office location and remain current with all CLE credits.

Provide legal support to business partners. Review and analyze Bond forms to provide input on legal advice and risk analysis to underwriting.

Provide legal advice on litigation strategies. Research legal issues for business partners and claim team. Maintain current knowledge of relevant legal issues and trends in the market place through review of legal publications. Perform other duties as assigned.

Job Specific & Technical Skills & Competencies:

Strong communication (written and verbal), influencing, negotiating, listening and interpersonal skills to effectively develop productive internal and eventually external relationships. Effectively communicates with Bond colleagues. Ability to communicate decisions.

Strong legal research skills. Effectively articulates legal issues to claim team, business partners and customers.

Works well independently as well as in a team environment. Effectively collaborates with Bond colleagues. Develops skills to work with peers to resolve issues by listening for understanding, discussing all issues related to the situation, and coming to a solution.

Learns claim handling practices and skills. Develops understanding of legal aspects of the business and products. Learns litigation management and budgeting practices. Develops working knowledge of Bond technology tools.

Respect and trust of colleagues. Well organized. Meets deadlines. Consistently demonstrates integrity and initiative. Takes accountability for development. Sense of urgency Takes ownership and responsibility for decisions and outcomes. Self-motivated.

Exhibits Courage, Conviction, and Credibility Takes the lead on unpopular though necessary actions. Acts decisively to tackle difficult problems. Exhibits character through words and deeds, encourage honesty throughout the organization. Is viewed as capable, effective, and able to enlist others. Communicated Effectively and Influences Others Clearly articulates even the most complex concepts so others understand. Influences others without using formal authority. Is open to being influenced to explore new possibilities. Adjusts own style according to the demands of the situation. Applies Critical Thinking Analyzes complex issues and problems then synthesizes information to identify key issues and make decisions. Focuses on the big picture in a complex situation and relies on guiding values and intuition to arrive at the best course of action. Integrates different perspectives and ideas. Demonstrates Self-Awareness Demonstrates a strong drive to achieve with a balance of humility. Seeks and embraces candid feedback with resiliency. Reflects on and learns from experience. Admits mistakes and faults.

Minimum Qualifications

Bachelors degree required.
Juris doctorate degree required.
Properly licensed, registered or authorized, and in good standing, to practice law in the jurisdiction in which you will be working.

Education, Work Experience, & Knowledge

0-3 years of general legal or claim handling work experience preferred.
Maintain license to practice law and remain current with all CLE credits.
Work experience, in one or more of the following areas: Employment Practices Liability, Directors and Officers Liability, Fiduciary Liability and Professional Liability preferred.

Job Specific Technical Skills & Competencies

Able to learn negotiation skills and strategies within a litigation and non-litigation context.
Within designated authority limit, able to make decisions and negotiate terms and conditions consistent with Bond standards.
Able to communicate effectively through writing.
Able to communicate legal advice to underwriters and management with input from manager.
Able to develop proficiency in drafting transactional documents.
Can develop the ability to effectively work through conflict and resolve issues with a professional demeanor.

Environmental / Work Schedules / Other

Travel Requirements: Travel Occasionally

Employment Practices

Travelers is an equal opportunity employer. We value the unique abilities and talents each individual brings to our organization and recognize that we benefit in numerous ways from our differences.

If you are a candidate and have specific questions regarding the physical requirements of this role, please send us an email so we may assist you.

Travelers reserves the right to fill this position at a level above or below the level included in this posting.
Apply
Your application has been successfully submitted.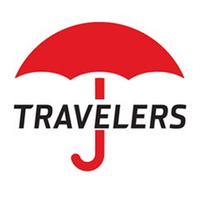 The right insurance for you.