Claim Operations Specialist
This job is no longer accepting applications.
Company Summary

Taking care of our customers, our communities and each other. That's the Travelers Promise. By honoring this commitment, we have maintained our reputation as one of the best property casualty insurers in the industry for over 160 years. Join us to discover a culture that is rooted in innovation and thrives on collaboration. Imagine loving what you do and where you do it.

Target Openings

1

Job Description Summary

Under moderate supervision, this position is responsible for partnering with claim professionals to assist customers. Responsibilities within the team include building customer relationships, completing financial transactions, updating and managing important business information, and handling numerous other duties and projects.

As part of the hiring process, this position requires the completion of an online pre-employment assessment. Further information regarding the assessment including an accommodation process, if needed, will be provided at such time as your candidacy is deemed appropriate for further consideration.

Primary Job Duties & Responsibilities

Customer Engagement - Serves as a customer service representative for the claim department by promptly and professionally addressing external and internal customer questions and concerns, which may include:

Triage and route callers to the appropriate department.
Answers claim status and payment questions.

Claim Operational Service and Partnerships - Partners with claim professionals in multiple departments to assist with the timely resolution of claims, which may include:

Properly documents claim files, including notes and diaries.
Corrects wage statements.
Requests police reports and medical records.
Reviews medical bills for proper billing and coding.
Prints and prepares claim documents for legal and medical reviews.
Reports claims to other insurance companies.
Assigns new claims to the appropriate claim professional.
Transitions closed files to and from off-site storage using records management systems.
Receives, sorts, scans, and uploads incoming mail.
Researches for the appropriate recipient.
Processes out-going mail, including overnight packages as needed.
Orders, receives and distributes supplies and/or equipment.

Claim Payments and Expense Processing - Ensures the proper handling of financial transactions to include:

Processes and issues claim payments including outside vendor invoices, attorney expenses, and medical processing fees.
Processes and documents returned checks, voided checks and credits. Ensures timeliness and accuracy of all check processing.

Data and Information Management - Maintains accurate records and information management, such as:

Prepares, generates and reviews daily/monthly/quarterly and ad hoc reports using the most effective technology.
Updates data discrepancies identified in reports and systems.
Uses management information data to prepare line of business or financial reports.
Prepares operational reports for claim professionals and managers.
Accurately documents pending and completed work activities using appropriate systems.

Financial Controls and Assessments - Assists with claim center financial standards, including:

Performs underlying controls and effectively communicates findings.
Assesses the reasonableness of data as well as identifying discrepancies, including reconciliations.
Assesses the effectiveness of financial controls.
Prepares data entries in accordance with established standards.
Supports statutory reporting requirements.
Other duties as assigned.

Minimum Qualifications

High School Diploma or GED with one year of work or customer service related experience OR Bachelor's Degree required.

Job Specific Technical Skills & Competencies

Accountability: Takes ownership and responsibility for actions and outcomes, performance and results; Intermediate proficiency.
Analytical Thinking: Identifies current or future problems or opportunities, analyzes, synthesize and compares information to understand issues, identifies cause/effect relationships and explores alternative solutions to support sound decision-making; Basic Proficiency
Change Management / Resilience: Remains energized and focused in the face of ambiguity, change or strenuous demands; Intermediate proficiency.
Communication Skills: Good verbal and written and listening communication skills including telephone protocols; Basic Proficiency.
Customer Focus: Provides service excellence to internal or external clients; Basic Proficiency
Judgment / Decision Making: Exercises sound judgment makes decisions and commits to a position; Basic Proficiency
Relationship Management:
Seeks out, builds, fosters and maintains productive relationships, networks or alliances to meet goals and achieve results; Basic Proficiency
Teamwork: Works together in situations when actions are interdependent and a team is mutually responsible to produce a result; Basic Proficiency
Time Management: Ability to prioritize, highly organized, able to multi-task in order to meet deadlines; Basic Proficiency.

Environmental / Work Schedules / Other

Operates standard office equipment
Other: Pushing and pulling of mail carts, up to 25 pounds, several times per day.

Employment Practices

Travelers is an equal opportunity employer. We value the unique abilities and talents each individual brings to our organization and recognize that we benefit in numerous ways from our differences.

If you have questions regarding the physical requirements of this role, please send us an email so we may assist you.

Travelers reserves the right to fill this position at a level above or below the level included in this posting.
Apply
Your application has been successfully submitted.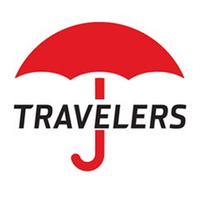 The right insurance for you.