Underwriting Professional Development Program: Ocean Marine
This job is no longer accepting applications.
Company Summary

Taking care of our customers, our communities and each other. That's the Travelers Promise. By honoring this commitment, we have maintained our reputation as one of the best property casualty insurers in the industry for over 160 years. Join us to discover a culture that is rooted in innovation and thrives on collaboration. Imagine loving what you do and where you do it.

Target Openings

1

Job Description Summary

Start Date: 8/16/21
Under close supervision and as a participant in a structured training program, actively learns about underwriting philosophy, business unit products and strategies, negotiation, and relationship building. As a trainee, handles renewal business under direct supervision and moves to developing new business as skills advance. As knowledge increases and, under direct supervision, takes on less complex underwriting of individual accounts and eventually a territory. Seeks out opportunities to observe account analysis discussions with other underwriters and underwriting leaders. Takes initiative for their own development. The incumbent in this job does not manage others.

Primary Job Duties & Responsibilities

Underwriting and Pricing:
Under direct supervision, underwrites and assesses risk and makes recommendations for less complex accounts in a market segment.
Distribution and Agency Management:
Establishes effective relationships with customers, agents and brokers.
Sales:
Develops consultative sales and marketing skills through their interaction with agents/brokers and via coaching from their manager.
Negotiation:
Develops negotiation skills through their interaction with agents/brokers and via coaching from their manager.
Executes Strategy and Drives Results:
Develops planning and organization skills necessary to effectively manage desk and assume a territory.
Business Planning and Collaboration:
Effectively collaborates with others on all aspects of job.
Understands the need to seek enterprise-wide solutions to business problems.
Leading Self:
Takes initiative for personal development and seeks to learn through underwriting, marketing, and other related opportunities.
Other duties as assigned.

Minimum Qualifications

Bachelor degree or one year of applicable business experience required.

Education, Work Experience, & Knowledge

Entry level position.
Educational background/ coursework in Business Administration/ Management, Finance/Accounting, Economics, Mathematics/Science, Sales/Marketing/Communications preferred.
Industry/Business Knowledge:
Demonstrates an ability, desire, and intellectual curiosity to learn the business.

Licensing or Certificates

Valid drivers license or alternate means of personal transportation.

Job Specific Technical Skills & Competencies

Business Perspective: Uses knowledge of internal and external factors impacting the property & casualty industry to make decisions.
Analytical Thinking/Financial Acumen: Identifies current or future problems or opportunities, analyzes, synthesizes and compares information to understand issues, identifies cause/effect relationships and explores alternative solutions to support sound decision making.
Understands and uses financial information, tools and expense management principles to accomplish day-to-day work and maximize profitability.
Relationship Management: Seeks out, builds, fosters and maintains productive relationships, networks or alliances to meet goals and achieve results.

Environmental / Work Schedules / Other

Travel Requirements: Travel Occasionally

Employment Practices

Travelers is an equal opportunity employer. We value the unique abilities and talents each individual brings to our organization and recognize that we benefit in numerous ways from our differences.

If you are a candidate and have specific questions regarding the physical requirements of this role, please send us an email so we may assist you.

Travelers reserves the right to fill this position at a level above or below the level included in this posting.
Apply
Your application has been successfully submitted.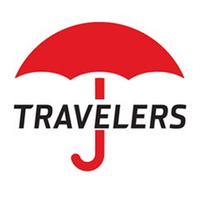 The right insurance for you.