Switchboard Operator
This job is no longer accepting applications.
Company Summary

Taking care of our customers, our communities and each other. That's the Travelers Promise. By honoring this commitment, we have maintained our reputation as one of the best property casualty insurers in the industry for over 160 years. Join us to discover a culture that is rooted in innovation and thrives on collaboration. Imagine loving what you do and where you do it.

Target Openings

1

Job Description Summary

The Director Services Operator role is responsible for handling the central switchboard services for the corporate headquarters.

The Directory Services Team manages numerous toll-free numbers and answer a high volume of incoming calls both long-distance and local via a dedicated telephony system.

Responsible for answering, analyzing the caller's needs and extending calls to the appropriate individual or business area.

Ensures that each call experience is handled with the highest level of customer service and serves as a representative of Travelers' corporate brand providing new or potential customers, agents, brokers, employees and 3rd party individuals.

Primary Job Duties & Responsibilities

Your responsibilities will include:

Deliver exceptional telephony services to all callers and handles calls while meeting production, quality & customer experience expectations.
Retrieve after-hour messages from voicemail box and makes outbound calls to address caller's service needs.
Consistently deliver exceptional customer experience to customers, agent, claimants and other third parties by professionally answering inquiries or transferring to the appropriate individual or business area.
Rapidly identify and determine the caller's service needs with probing questions to best assist the caller; may need to provide or advise the caller an alternative method to meet their needs.
Perform a method of questions and investigate to identify phishing calls or vendor solicitation request; ensure that all calls are handled with the best intent while following normal protocol to protect Travelers Brand.
Responsible for the handling and escalation of callers requesting assistance from Business Areas, Customer Advocacy, Consumer Affairs or Executive Lines and required to follow as very specific process to ensure all inquiries are addressed timely.
Keep up on corporate policies, procedures and general announcements that may be utilized to assist callers; gathers and maintain detailed records of corporate subsidiaries, departments, units, and employees; keep track of changes in lines of business, functions, territories and key position responsibilities; updates operator records on a continuous basis.

Perform other duties as assigned.

Minimum Qualifications

High school education or equivalent.
Basic PC skills including Windows and Microsoft Word.

Job Specific Technical Skills & Competencies

1 year – Customer Service Experience with Contact/Call Center preferred.
Superior verbal and written communication skills
Ability to think critically and make decisions based on variety of data preferred.
Ability to defuse conflict situations preferred.
Ability to work well in a team environment (in the office or virtually).
Must possess good communication and customer service skills, strong initiative and good judgment; must be able to maintain confidentiality and data security.
Broad knowledge of corporate organization, positions, individuals and products preferred.
Must have basic typing and PC skills.
A good understanding of the insurance industry, terms used in the industry and an understanding of a large corporations functions.
Ability to take on additional duties and identify areas of improvement
Must be able to communicate effectively over the phone, utilize active listening and present a professional image for the Travelers organization.
Self-Management:
Must be able to work independently to complete projects and ensure that they are available to the customer.
Must be able to determine where to route callers to minimize the number of times a caller is transferred in the organization.

Employment Practices

Travelers is an equal opportunity employer. We value the unique abilities and talents each individual brings to our organization and recognize that we benefit in numerous ways from our differences.

If you are a candidate and have specific questions regarding the physical requirements of this role, please send us an email so we may assist you.

Travelers reserves the right to fill this position at a level above or below the level included in this posting.
Apply
Your application has been successfully submitted.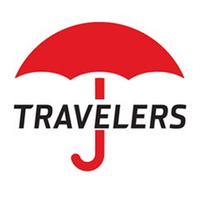 The right insurance for you.