Customer Care Associate
This job is no longer accepting applications.
Company Summary

Taking care of our customers, our communities and each other. That's the Travelers Promise. By honoring this commitment, we have maintained our reputation as one of the best property casualty insurers in the industry for over 160 years. Join us to discover a culture that is rooted in innovation and thrives on collaboration. Imagine loving what you do and where you do it.

Target Openings

10

Job Description Summary

No Prior Insurance Experience Needed!

Excellent benefits including medical, dental, vision and life insurance starting day one, as well as, 401K with company match, pension plan and paid time off.

Currently offering the following available shifts:

• 1st shift - Due to the current pandemic, you will be working from home initially. Once the pandemic restrictions are lifted and if you are working first shift the office address is: 2420 Lakemont Avenue Orlando FL USA 32814

• 2nd shift is a work from home arrangement.

Your specific days off will be discussed in detail if you receive an offer of employment.

Following completion of training in Auto and Property notice of loss capture, provides a superior customer experience by building an authentic emotional connection with our customers while maintaining a high level of professionalism and productivity. Serve as the initial point of contact for customers who have incurred a loss. Responsible for accurately and efficiently capturing first notice of loss information and responding to customer inquiries. Once proficiency is demonstrated, incumbent is eligible for consideration for advancement to Customer Service Representative, Claim. As part of the hiring process, this position requires the completion of an online pre-employment assessment. Further information regarding the assessment including an accommodation process, if needed, will be provided at such time as your candidacy is deemed appropriate for further consideration.

Primary Job Duties & Responsibilities

Serves as first contact for customers, agents, claimants, and other parties, providing needed assurance and crisis management for life's unpredictable moments.
Builds and maintains customer satisfaction and trust by graciously listening to denote customer concerns and effectively applying learned product and systems knowledge.
Adapts and modifies communication style to provide a positive, consistent, empathetic, and thorough customer experience.
Assesses a variety of customer situations to ensure appropriate and comprehensive documentation of information following the guidelines of multiple workflows under the corresponding line of business.
Effectively de-escalates customer issues using empathy and conflict resolution skills.
Effectively uses technology to navigate numerous systems and platforms simultaneously to accurately access and input information while interacting with the customer.
Understands how customers engage with us via technology (online and mobile) and contact center to make sure they are aware of all we can do to simplify and meet customers' needs.
Ability to learn and adapt to new information and technology platforms.
Ability to work well in a structured work setting and adhere to a daily schedule.
Commitment to excellent attendance with proven reliability and can adhere to the agreed upon work schedule.
Participates in training sessions to gain the skills and knowledge to handle first notice of loss calls.
Works closely with Unit Manager or trainer to promptly resolve issues.
Promptly notifies Team Leader and/or Unit Manager of any outstanding or unusual issues concerning external or internal parties and systems.

Minimum Qualifications

High School Diploma or GED and six months of customer service experience required.

Education, Work Experience, & Knowledge

Customer experience preferred.
2-4 year college preferred.
English/Spanish bilingual preferred.
High volume customer experience/support role.

Job Specific Technical Skills & Competencies

Customer Passion: Consistently provides an exemplary customer experience by respecting customer needs and attentively addressing customer priorities. Maintains professionalism and courtesy in a demanding, fast-paced environment. (Intermediate)
Displays passion, integrity, commitment, and drive to deliver a positive, differentiated service that improves our customers' lives.
Communication: Builds trust and establishes rapport through active listening with empathy and asks concise clarifying questions to draw information. Reads customer cues and tailors communication and approach when appropriate. (Intermediate)
Technology and Information Management: Uses, leverages, and maintains proficiency with corporate and job-related technology as it evolves (e.g., hardware, software, business unit applications, and systems tools). Locates, collects, reviews, organizes, retrieves, maintains, and distributes information and data. Follows information collection, retention and storage procedures and knows what information must be gathered. (Basic)
Planning & Organizing: Establishes a plan/course of action and contingencies for self to meet current or future goals. Exhibits time management and self-organization skills. (Basic)
Teamwork: Understands the principles and importance of teamwork and develops productive relationships within unit. (Basic)
Change Management/Resilience: Maintains composure, flexibility and effectiveness as business needs arise. Demonstrates ability and ease in adhering to a structured and strict daily schedule. (Basic)
Continuous Learning: Gains, absorbs and applies new information to identify and address own learning and development needs to keep skills up to date as a claim professional. (Basic)
Credibility: Demonstrates behaviors that are characteristic of personal responsibility, reliability and trustworthiness. (Intermediate)
Other:
Demonstrates confidence, reliability, personal responsibility, and trustworthy behaviors.
Passion for problem solving and knowledge seeker, continuously applying new information learned.
Critical thinking: Ability to think clearly and rationally, understanding the logical connection between ideas leveraging creative solutioning and problem solving.

Employment Practices

Travelers is an equal opportunity employer. We value the unique abilities and talents each individual brings to our organization and recognize that we benefit in numerous ways from our differences.

If you have questions regarding the physical requirements of this role, please send us an email so we may assist you.

Travelers reserves the right to fill this position at a level above or below the level included in this posting.
Apply
Your application has been successfully submitted.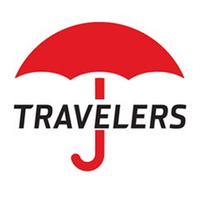 The right insurance for you.