Customer Advocacy Service Rep
This job is no longer accepting applications.
Company Summary

Taking care of our customers, our communities and each other. That's the Travelers Promise. By honoring this commitment, we have maintained our reputation as one of the best property casualty insurers in the industry for over 160 years. Join us to discover a culture that is rooted in innovation and thrives on collaboration. Imagine loving what you do and where you do it.

Target Openings

1

Job Description Summary

The Customer Advocacy Service Representative is a customer-facing role that assists customers, agents, brokers and other 3rd party individuals in answering questions, resolving service issues, facilitating or escalating for additional assistance from our internal business partners to address the customer's service needs.

Interacts directly with individuals via phone, direct & web emails, social media and other customer service channels spanning across the enterprise.

Applies a broad knowledge of Travelers operations, products, services, processes, digital capabilities and will engages with various individuals and departments across the enterprise.

Ensures that each customer interaction is handled with the highest level of customer service and serves as a representative of Travelers' corporate brand providing new or potential customers, agents, brokers, employees and 3rd party individuals.

Representatives must recognize and understand potential brand reputational risks and develop engagement approaches that balance customer need while minimizing reputational risk.

Primary Job Duties & Responsibilities

Your responsibilities will include:

Deliver exceptional customer experience to customers, agent, claimants and other 3rd party individuals by professionally answering inquiries and servicing escalations received via phone, direct & web emails, social media and other customer service channels.

Defuse escalated and/or complex customer issues, which may be contentious at times; probes to understand the underlying issue while maintaining a strong situational awareness.

Make decisions starting from position of customer advocacy while balancing risk, profitability and reputational impact; determine the best path to address and resolve service inquiries.

Remain accountable to resolution; proactively drive and follow up on status until completion has been achieved; document all interactions and outcomes in work management tools.

Effectively interact with multiple levels of the organization and business areas; summarize situations and articulate possible solutions.

Employ a solid command and understanding of Traveler products, services and organization functions to ensure appropriate customer resolution.

Achieve all service level requirements across all channels and meet all performance metrics goals and objectives.

Minimum Qualifications

High School Diploma or GED required.

Solid communication/telephone/keyboard/professional computer skills (35 WPM required)Operates standard office equipment (Frequency).

Sitting (Can stand at will) (Frequency)

Use of Keyboards, Sporadic 10-Key (Frequency).

Education, Work Experience, & Knowledge

College degree preferred

1 year – Customer Service Experience with Contact/Call Center preferred.

Knowledge in Financial Service, Insurance industry or Contact Center, preferred.

Superior verbal and written communication skills.

Ability to think critically and make decisions based on variety of data.

Ability to defuse conflict situations.

Ability to develop relationships, credibility and rapport with customer, colleagues and business partners.

Strong time management and ability to balance multiple priorities.

Ability to work well in a team environment (in the office or virtually).

Ability to work flexible schedules if needed to support after-hour employees virtually (weekdays/weekends)

Licensing or Certificates

None at this time

Job Specific Technical Skills & Competencies

Superior verbal and written communication skills

Ability to identify customer needs and offer solutions

Ability to be proactive in decision making and problem solving

Demonstrated highly effective customer advocacy skills

Possesses positive and engaging telephonic presence

Ability to multitask

Proficient with computer technology

Ability to follow directions and escalate situations as appropriate to leadership

Understand how to use a variety of Social Media platforms

Able to develop situation appropriate engagement strategies

Employment Practices

Travelers is an equal opportunity employer. We value the unique abilities and talents each individual brings to our organization and recognize that we benefit in numerous ways from our differences.

If you are a candidate and have specific questions regarding the physical requirements of this role, please send us an email so we may assist you.

Travelers reserves the right to fill this position at a level above or below the level included in this posting.
Apply
Your application has been successfully submitted.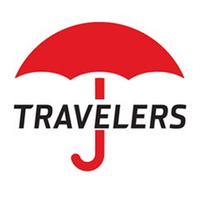 The right insurance for you.