Major Case Specialist (Northfield)
This job is no longer accepting applications.
Company Summary

Taking care of our customers, our communities and each other. That's the Travelers Promise. By honoring this commitment, we have maintained our reputation as one of the best property casualty insurers in the industry for over 160 years. Join us to discover a culture that is rooted in innovation and thrives on collaboration. Imagine loving what you do and where you do it.

Target Openings

1

Job Description Summary

Primary Job Duties & Responsibilities

CLAIM HANDLING:

Directly handle assigned severe claims, specialty liability.
Full damage value for average claim (without regard to coverage or liability defenses): $500,000 to several million dollars, amounting to a typical inventory of claims with FDV of over a multi-million dollar value.
Provide quality customer service and ensure file quality, timely coverage analysis and communication with insured based on application of policy information to facts or allegations of each case.
Work with Manager on use of Claim Coverage Counsel as needed.
Directly investigate each claim through prompt and strategically-appropriate contact with appropriate parties such as policyholders, accounts, claimants, law enforcement agencies, witnesses, agents, medical providers and technical experts to determine the extent of liability, damages, and contribution potential.
Interview witnesses and stakeholders; take necessary statements, as strategically appropriate.
Complete outside investigation as needed per case specifics.
Actively engage in the identification, selection and direction of appropriate internal and/or external resources for specific activities required to effectively evaluate claims, such as Subrogation, Risk Control, nurse consultants nurse consultants, and fire or fraud investigators, and other experts.
Verify the nature and extent of injury or property damage by obtaining and reviewing appropriate records and damages documentation.
Maintain claim files and document claim file activities in accordance with established procedures.
Develop and employ creative resolution strategies.
Responsible for prompt and proper disposition of all claims within delegated authority.
Negotiate disposition of claims with insureds and claimants or their legal representatives.
Recognize and implement alternate means of resolution.
Manages litigated claims. Develop litigation plan with staff or panel counsel, including discovery and legal expenses, to assure effective resolution and to satisfy customers.
Utilize evaluation documentation tools in accordance with department guidelines.
Proactively review Claim File Analysis (CFA) for adherence to quality standards and trend analysis. Utilize diary management system to ensure that all claims are handled timely. At required time intervals, evaluate liability and damages exposure.
Establish and maintain proper indemnity and expense reserves.

COMMUNICATIONS/INFLUENCE:

Provide guidance to underwriting business partners with respect to accuracy and adequacy of, and potential future changes to, loss reserves on assigned claims.
Recommend appropriate cases for discussion at roundtable.
Attend and/or present at roundtables/ authority discussions for collaboration of technical expertise resulting in improved payout on indemnity and expense.
Actively and enthusiastically share experience and knowledge of creative resolution techniques to improve the claim results of others.
Apply the Company's claim quality management protocols, and metrics to all claims; document the rationale for any departure from applicable protocols and metrics with or without assistance.

OTHER ACCOUNTABILITIES:

Apply litigation management through the selection of counsel, evaluation.

Minimum Qualifications

10+ years claim handling experience or related experience with 3-5 years experience handling serious injury and complex liability claims. High School Degree or GED required; In order to perform the essential job functions of this job, acquisition and maintenance of Property/Casualty Adjuster License(s) may be required to comply with state and Travelers requirements. Generally, license(s) are required to be obtained within three months of starting the job.

Education, Work Experience, & Knowledge

Bachelor's Degree preferred.
10+ years claim handling experience with 5-7 years experience handling serious injury and complex liability claims preferred.
Extensive working level knowledge and skill in various business line products.
Excellent negotiation and customer service skills.
Advanced skills in coverage, liability and damages analysis with expert understanding of the litigation process in both state and federal courts, including relevant case and statutory law and procedure; expert litigation management skills.
Extensive claim and/or legal experience and thus the technical expertise to evaluate severe and complex claims.
Able to make independent decisions on most assigned cases without involvement of supervisor.
Openness to the ideas and expertise of others and actively solicits input and shares ideas.
Thorough understanding of commercial lines products, policy language, exclusions, ISO forms and effective claims handling practices.
Demonstrated strong coaching, influence and persuasion skills.
Advanced written and verbal communication skills are required so as to understand, synthesize, interpret and convey, in a simplified manner, complex data and information to audiences with varying levels of expertise.
Can adapt to and support cultural change.
Strong technology aptitude; ability to use business technology tools to effectively research, track, and communicate information.

Job Specific Technical Skills & Competencies

Analytical Thinking - Advanced
Judgment/Decision Making - Advanced
Communication - Advanced
Negotiation - Advanced
Insurance Contract Knowledge - Advanced
Principles of Investigation - Advanced
Value Determination - Advanced
Settlement Techniques - Advanced
Litigation Management - Advanced
Medical Terminology and Procedural Knowledge - Advanced

Employment Practices

Travelers is an equal opportunity employer. We value the unique abilities and talents each individual brings to our organization and recognize that we benefit in numerous ways from our differences.

If you are a candidate and have specific questions regarding the physical requirements of this role, please send us an email so we may assist you.

Travelers reserves the right to fill this position at a level above or below the level included in this posting.
Apply
Your application has been successfully submitted.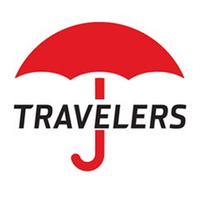 The right insurance for you.