Insurance Defense Paralegal
This job is no longer accepting applications.
Company Summary

Taking care of our customers, our communities and each other. That's the Travelers Promise. By honoring this commitment, we have maintained our reputation as one of the best property casualty insurers in the industry for over 160 years. Join us to discover a culture that is rooted in innovation and thrives on collaboration. Imagine loving what you do and where you do it.

Target Openings

1

Job Description Summary

This position performs a variety of routine paralegal duties and has a solid understanding of routine legal issues. Assists attorneys and others in legal case preparation and file management for standard matters which may include routine to moderate legal research, conducting investigations, drafting routine documents and obtaining, reviewing, summarizing and analyzing all relevant documents, reports, records and other sources of information.

Primary Job Duties & Responsibilities

May conduct basic legal research and analyzes to prepare legal documents.
Assists with projects as requested
Compiles and/or drafts legal documents for review and use by attorneys such as routine documents, discovery responses, affidavits, and other routine legal documents.
May assist attorneys in preparation of witnesses for deposition and/or trial with general matters.
Prepares exhibits and other demonstrative evidence.
Categorizes and interprets data; reviews and analyzes reports, responses and records.
Conducts routine investigations including interviews as needed and directed.
Coordinates requests between multiple parties involved in litigation.
Uses resources to identify and select subject matter experts and provides instruction on areas to address.
May prepare and publish legal holds.
May prepare case summaries and/or case analysis reports.
Subpoenas records.
Coordinates with Document Management to obtain underwriting files and certified polices.
May review and process bills for payment.
Captures time and records billable time in accordance with policies and procedures.
Utilizes technology to respond efficiently to discovery requests.

Minimum Qualifications

A minimum of 2 years' experience as a paralegal, litigated claim handler or other litigation professional; or Bachelor's degree; or a Paralegal Certification from an ABA-Certified program required.

Education, Work Experience, & Knowledge

Bachelor's Degree preferred.
Paralegal or litigation/claim experience preferred.
Insurance related experience preferred.
Working knowledge of Medical Terminology.
Proficient in use of legal research software (e.g. Westlaw, Pacer); Microsoft Office and PDF Software.

Licensing or Certificates

Paralegal Certificate from an ABA-Certified program.

Job Specific Technical Skills & Competencies

Advanced interpersonal skills
Advanced grammar and writing skills.
Intermediate knowledge of general law office procedures and local court/jurisdiction rules and procedures.
Ability to work independently as well as in a team environment.
Ability to manage time and tasks
Intermediate research and analytical skills.
Intermediate proficiency in Microsoft Office and online research such as Westlaw and LexisNexis.
Ability to learn proprietary software systems.

Environmental / Work Schedules / Other

Travel Requirements: Travel Occasionally

Employment Practices

Travelers is an equal opportunity employer. We value the unique abilities and talents each individual brings to our organization and recognize that we benefit in numerous ways from our differences.

If you have questions regarding the physical requirements of this role, please send us an email so we may assist you.

Travelers reserves the right to fill this position at a level above or below the level included in this posting.
Apply
Your application has been successfully submitted.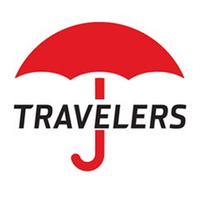 The right insurance for you.