Director, Business Process Effectiveness Underwriting
This job is no longer accepting applications.
Company Summary

Taking care of our customers, our communities and each other. That's the Travelers Promise. By honoring this commitment, we have maintained our reputation as one of the best property casualty insurers in the industry for over 160 years. Join us to discover a culture that is rooted in innovation and thrives on collaboration. Imagine loving what you do and where you do it.

Target Openings

1

Job Description Summary

Reporting to the AVP of Underwriting Business Process Operational Effectiveness & Business Process Management, responsible for implementing business process standardization, optimization, and practice of continuous improvement for Middle Market, National Property, and Business Insurance Field Underwriting; in support of short and long-term business strategies. This position executes strategic and tactical business process optimization efforts in both the field and business centers; responsible for supporting growth and profitability targets through optimization efforts. The incumbent will be responsible for managing optimization efforts and continual improvement projects for multiple market segments within Middle Market and National Property; ensuring adoption by the field and business centers. This position also has an indirect reporting relationship to the VP of Business Process Effectiveness Underwriting; ensuring accountability for and transparency to the strategic investments, their respective benefit identification and realization tracking.

Primary Job Duties & Responsibilities

Lead Process Optimization & Managing Partner Relationships:

Enable business model transformation; responsible for defining the interim and future state process.
Drive and participate in long and short-term business strategies.
Align with functional partners to develop and implement service strategies, policies and best practices to ensure appropriate customer and agent /broker experience (e.g., broker consolidation work, premium audit expectation types).
Lead migration of work to the ideal organization model.
Partner with Business Unit leadership to identify business resources to support the optimization initiatives.
Collaborates with the SP&E process re-engineering team to drive the discovery, planning, identification of solutions and objectives for the targeted business units and specialty practices.
Partner with business subject matter experts to optimize processes.
Lead optimization impact assessment; working with the team in identifying problems, gather data and complete data analysis to determine the magnitude of the issue.
Partner with Underwriting Effectiveness business support team to define process/procedures updates, communication and training needs.
Drive the implementation of optimized processes and monitor change adoption/ decisions/activities.
Assists the line of business to escalate and resolve project blockers.
Coach team members on areas of development to increase their knowledge and work performance.

Strategic Investments /Benefit Realization:

Lead the road map development, prioritization and governance. In partnership with SP&E, drive initiation, planning, approval process and execution of new or existing projects and initiatives.
Align investments/enhancements to process effectiveness for Middle Market and National Property owned systems.
Partner with leaders to manage and direct the effective implementation of new technologies, utilization of existing systems and benefit realization across multiple years.
Partnering across the organization and enterprise to ensure strategic initiatives are embraced and executed appropriately and fully support the strategic vision.
Track and monitor field execution for the line or industry; works with field leadership to establish and adjust execution strategies on an ongoing basis.
Evaluate the investment outcomes to ensure they deliver on the expected benefits and make recommendations to the multi-year plan.

Continuous Improvements and Knowledge Management:

Monitor and manage continuous improvement and adjust workflow documentation to ensure we standardize, simplify and streamline.
Leverage feedback loops to understand identify/resolve issues/problems and meet with leaders to share and resolve.
Leverage data and analytics in support of organizational performance and continuous improvement.
Ensure the Practices/Segments are capturing, developing, sharing and effectively using organizational knowledge in partnership with Business Insurance Underwriting, training and communications. Ensure information is easily accessible (e.g., portal/SharePoint site management).
Coaches and mentor's business areas in process optimization and design methodologies and tools.

Minimum Qualifications

3 years experience in business process or Commercial Lines required.

Education, Work Experience, & Knowledge

Experience working in a multi-discipline, matrix structure team fostering collaboration and team work.
Demonstrated track record of strong execution, influence, and ability to drive results.
Proven ability to lead change and operate strategically in a complex, matrix organization structure.
Project management experience preferred.

Licensing or Certificates

Certification as a Green Belt Process Engineer or equivalent qualification.

Job Specific Technical Skills & Competencies

Leadership:

Influences without authority leading from the middle.
Consistently sets clear strategic direction by defining goals and priorities.
Makes sound business decisions.
Develops a high degree of trust through demonstrated personal integrity, ethics and a commitment to doing the right thing.
Energizes others to commit to achieving the highest standards.
Establishes and maintains an environment that encourages everyone to act in the best interest of the company.

Management & Teamwork:

Establishes strong coalitions and networks both within and outside of the Division/Company.
Works effectively with all levels and can easily build new relationships.
Takes responsibility for decisions and actions.
Manages own work and directs the work of others.
Understands the business and responds to all related issues, concerns and problems.
Knows how to get things done.
Takes intelligent risks.
Systems Thinking.

Communication:

Strong communications/ presentation skills, verbal and written.

Financial:

Understands the business objectives and can act in a decisive manner to achieve financial results.
Understands products, financials, objectives and service requirements of specialty practice.

Customer Focus:

Identifies customer needs and takes appropriate action to meet those needs.

Additional Information

•The salary range in Colorado for this position is 92,100 to 138,100•To learn more about our comprehensive benefit programs please visit.•All employees are eligible for performance-based cash awards, either through Travelers annual bonus program or through the Reward and Recognition (R&R) program.

Employment Practices

Travelers is an equal opportunity employer. We value the unique abilities and talents each individual brings to our organization and recognize that we benefit in numerous ways from our differences.

If you are a candidate and have specific questions regarding the physical requirements of this role, please send us an email so we may assist you.

Travelers reserves the right to fill this position at a level above or below the level included in this posting.
Apply
Your application has been successfully submitted.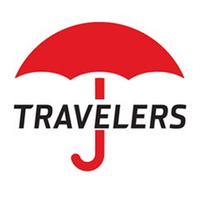 The right insurance for you.