Cloud & Machine Learning Engineer
This job is no longer accepting applications.
Company Summary

Taking care of our customers, our communities and each other. That's the Travelers Promise. By honoring this commitment, we have maintained our reputation as one of the best property casualty insurers in the industry for over 160 years. Join us to discover a culture that is rooted in innovation and thrives on collaboration. Imagine loving what you do and where you do it.

Target Openings

1

Job Description Summary

Support the strategy and managing projects, people or innovation streams. Conduct a variety of statistical analyses including data mining, predictive modeling and/or actuarial techniques. Review analyses and provide direction and insight. Work within broad limits and authority on complex assignments requiring specialized knowledge in breadth and/or depth in area of expertise which may be one or more of the following: Advanced statistical analyses. Actuarial and/or research methods. Broad business knowledge. In-depth Line of Business knowledge. May provide direction to a team of analysts and/or project members.

Primary Job Duties & Responsibilities

Perform and manage a variety of advanced statistical analyses including data mining and actuarial research techniques.
Analyze/interpret data, draw business inferences and clearly articulate findings for target audience.
May manage one or more advanced research projects simultaneously.
Present analysis and recommendations to target audience.
May lead in-depth efforts in applying, validating and implementing predictive models.
Assist in the development of new approaches to business problems.
Proactively stay abreast of industry, developments, changing trends and jurisdictional issues. Attend various seminars and conference as appropriate.
Develop and maintain effective relationships with business partners.
Partner with peers across organization and potentially across the company, to ensure consistency and alignment where appropriate.

Minimum Qualifications

PhD STEM (Science, Technology, Engineering, Mathematics) degree with 1 years experience or Masters STEM degree with 4 years experience or Bachelor's STEM degree with 6 yrs required.
Moderate working knowledge of modeling/research/analytics or actuarial required.
Relevant statistical analysis work experience required.

Education, Work Experience, & Knowledge

Hands on experience using Spark/Python. Utilizing DataBricks a plus!
Understanding of AWS Native tools like Lambda, Glue, Kinesis, Terraform scripting, EC2, IAM etc.
Proficiency with Python and basic libraries for machine learning such as scikit-learn and pandas etc.
Experience working with various ML algorithms and implementing them.
Hands-on experience in writing complex, optimized SQL queries across large datasets.
Understanding of tools/technologies like Athena, Redshift and snowflake a plus
Understanding of Visualization tools: Tableau, Qliksense or Microstrategy
Nice to have experience with Airflow DAG for orchestration.
Having awareness of web development technologies and frameworks like Node Js, React Js, HTML, Java script, CSS is a plus

Job Specific Technical Skills & Competencies

Ability to read/revise/review a statistical software program (e.g. R, SAS, SPSS.
Ability to create advanced programs from scratch.
Leading the Business:
Problem Solving & Decision Making.
Risk Taking, Innovation.
Results Orientation.
Business Perspective.
Understanding & Navigating the Organization (Includes Collaboration).
Forging Synergy.
Communicating Effectively.
Leveraging Differences.
Building & Mending Relationships.
Participative Management.
Leading Employees.
Employee Development.
Leading Self:
Openness to Influence.
Flexibility.
Self Awareness.
Seeks Opportunities to Learn.
Leadership Stature.
Credibility.
Understanding and knowledge of key business knowledge areas (e.g. product, enterprise, industry, claim process and competitors).
Ability to leverage business knowledge to determine approaches to execution.
Ability to take action in solving problems while exhibiting judgment and a realistic understanding of issues; ability to use reason; review facts, identify inconsistencies and weigh options; ability to make logical and timely decisions that address the right issues.
Ability to develop advanced models and interpret model results.
Understanding of advanced statistics underlying data models.
Ability to apply new statistical procedures to work.
Demonstrates strong ability and knowledge of database principles, data profiling, statistics and data modeling and can apply this knowledge in new or complex situations.
May guide other professionals.

Employment Practices

Travelers is an equal opportunity employer. We value the unique abilities and talents each individual brings to our organization and recognize that we benefit in numerous ways from our differences.

If you have questions regarding the physical requirements of this role, please send us an email so we may assist you.

Travelers reserves the right to fill this position at a level above or below the level included in this posting.
Apply
Your application has been successfully submitted.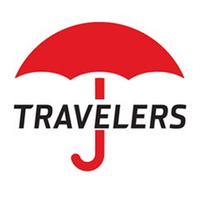 The right insurance for you.