Customer Service Representative, Work From Home
This job is no longer accepting applications.
Company Summary

Taking care of our customers, our communities and each other. That's the Travelers Promise. By honoring this commitment, we have maintained our reputation as one of the best property casualty insurers in the industry for over 160 years. Join us to discover a culture that is rooted in innovation and thrives on collaboration. Imagine loving what you do and where you do it.

Target Openings

15

Job Description Summary

Do you have a strong desire to help others and enjoy working with a team to resolve issues? Are you an expert multitasker with the ability to navigate multiple systems? The Customer Service Representative is at the heart of Travelers Personal Insurance (PI). By handling a high volume of inbound calls from customers and agents for questions related to PI Auto and Home policies as well as billing, you will set the tone for how our Customer Service is experienced. You will provide assurance to customers and agents that they can depend on Travelers during life's rainy days. As you expand your communication, technical, and business knowledge you will have the opportunity to grow your career at Travelers.

Required hours for this position are M-F 10am-7pm CST. Weekend rotations about every 5 weeks; mid-week days off when working a weekend. Paid, virtual training. Must have high speed Internet; full time work from home. Benefits Day One.

As part of the hiring process, this position requires the completion of an online pre-employment assessment. Further information regarding the assessment including an accommodation process, if needed, will be provided at such time as your candidacy is deemed appropriate for further consideration.

Primary Job Duties & Responsibilities

Responds to agent requests for quotes or changes to policies.
Reviews cancellations and reinstatements and makes appropriate decisions to resolve once reinstatement authority achieved.
Resolves service-related complaints and complex calls with guidance from others on more complex calls.
May assist customers with simple intent calls.
Acts as online billing systems and agency portal website expert to provide proactive agency and customer support.
Identifies new business opportunities driven by agent/customer request where appropriate, which includes both coverage and product. New business requests will be transferred as appropriate.
Ensures current and complete documentation of account notes.
Other duties as assigned.

Minimum Qualifications

High school diploma or GED.

Preferred Qualifications

Strong customer service skills.
Excellent communication skills with the ability to actively listen and empathize.
Ability to leverage math and analytical skills to assist with billing inquiries.
Strong multitasking skills including the ability to apply typing skills and system navigation to proactively address customers' needs and concerns.
Some college coursework or work experience preferred.
Prior customer service and/or call center experience a plus.

What's In It For You?

Development: 12 weeks paid training and licensing.
Compensation: In addition to your base salary, you may be eligible for incentives based on job performance.
Health Insurance: Employees and their eligible family members – including spouses, domestic partners, and children – are eligible for coverage from the first day of employment.
Retirement: Travelers matches your 401(k) contributions dollar-for-dollar up to your first 5% of eligible pay, up to an annual maximum of $7,000. If you have student loan debt, you can enroll in the Paying it Forward Savings Program. When you make a payment toward your student loan, Travelers will make an annual contribution into your 401(k) account. You are also eligible for a Pension Plan that is 100% funded by Travelers.
Paid Time Off: Start your career at Travelers with a minimum of 20 days Paid Time Off annually, plus nine paid company Holidays.
Wellness Program: The Travelers wellness program is comprised of tools and resources that empower you to achieve your wellness goals. In addition, our Life Balance program provides access to professional counseling services, life coaching and other resources to support your daily life needs. Through Life Balance, you're eligible for five free counseling sessions with a licensed therapist.
Volunteer Encouragement: We have a deep commitment to the communities we serve and encourage our employees to get involved. Travelers has a Matching Gift and Volunteer Rewards program that enables you to give back to the charity of your choice.

Additional Information

The salary range in Colorado for this position is $31,700 to $47,500.
To learn more about our comprehensive benefit programs please visit.
All employees are eligible for performance-based cash awards, either through Travelers annual bonus program or through the Reward and Recognition (R&R) program.

Employment Practices

Travelers is an equal opportunity employer. We value the unique abilities and talents each individual brings to our organization and recognize that we benefit in numerous ways from our differences.

If you are a candidate and have specific questions regarding the physical requirements of this role, please send us an email so we may assist you.

Travelers reserves the right to fill this position at a level above or below the level included in this posting.
Apply
Your application has been successfully submitted.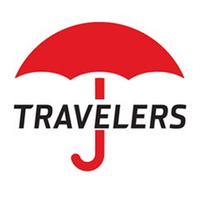 The right insurance for you.