Performance Architect/Diagnostic Engineering Architect
This job is no longer accepting applications.
Company Summary

Taking care of our customers, our communities and each other. That's the Travelers Promise. By honoring this commitment, we have maintained our reputation as one of the best property casualty insurers in the industry for over 160 years. Join us to discover a culture that is rooted in innovation and thrives on collaboration. Imagine loving what you do and where you do it.

Target Openings

1

Job Description Summary

Travelers has a challenging career opportunity for a Performance Architect to join a talented architecture team in our dynamic and growing Personal Insurance IT Architecture group. This hands on role provides leadership in all technical aspects of our projects, architecting performance strategy and executions across distributed, host and business intelligence environments. Important to the success of this position is the ability to understand business challenges and to translate them into long term sustainable technical solutions. The Performance architect will work in conjunction with the architecture community/IT Delivery Leadership and Business partners to ensure alignment with NFTs meet architecture, business and standards through a common assurance process. The ideal candidate will have experience in current technologies and be able to lend hands-on expertise if needed.

Primary Job Duties & Responsibilities

Defining the strategy for enabling performance diagnostics and monitoring through the use of an Application Performance Management (APM) tool like Dynatrace One Agent, other monitoring tools, and diagnostic techniques.
Identifying, evaluating, and recommending monitoring tools and diagnostic techniques relevant to the application architecture.
Recommend instrumenting applications to enable performance diagnostics and monitoring Collaborating with Performance Engineering leads and project teams to review and refine application NFRs, SLAs, & KPIs to create acceptance criteria and performance budgets necessary to measure, validate, and improve performance.
Early engagement with development teams to push shift left performance engineering during all phases of the SDLC.
Profiling application performance and suggest tuning opportunities across the application stack
Documenting performance findings and recommendations.
Leverage Splunk to develop dashboards and reports providing visibility into the performance.
Hands on experience with Load testing tools like LoadRunner, Jmeter, VisualVM, Jprofiler, Dot profiler
A good understanding of cloud technologies and patterns.
Ensure architectural adherence through blueprint and design reviews.
Adopt and communicate new concepts, ideas, techniques, best practices and technology assistance.
Perform project level design, debug and performance analysis.
Provide architectural strategy and subject matter expertise in the following areas (dependent on knowledge and expertise):
Development platforms (.NET, J2EE, COM, COBOL, CICS, IMS).
User and B2B Interfaces.
Web Service design.
Application Integration.
Business Intelligence, Data Warehouse, ETL, RDBMS.
Middleware technologies.
Document Composition and Forms technologies.
Document, Imaging and Web Content Management.
Print technology support.
Transaction design (OLTP, Batch, etc.).
Component Based Design.
Operating Systems.
Office/Productivity Suites.
ERP Systems.
Performance Engineering.
Networks, Telephony.
WEB Technologies.

Minimum Qualifications

High School diploma or equivalent required.
1 year of technology related experience required.

Education, Work Experience, & Knowledge

Bachelor's degree in a related field preferred.
2 years of product/project management and/or Software Development Life Cycle preferred.

Job Specific Technical Skills & Competencies

Technical Knowledge:
Has master level knowledge of multiple programming disciplines and a thorough understanding of the business that the assigned projects are supporting.
Uses this understanding of the business and systems environment to develop appropriate and timely solutions to daily issues.
Has conceptual knowledge of varying technologies and the ability to make decisions based on that knowledge.
Problem Solving & Decision Making:
Demonstrates sound analytic and diagnostic skills dealing with issues that are loosely defined and/or where information is available but must be further manipulated.
Once decisions are made, is able to follow and direct action to implement intended results.
Breaks a problem down to manageable pieces and implements effective, timely solutions.
Openly and directly confronts conflict until resolved. Knows how to execute to get things done.
Able to perform credible analyses.
Uses sound judgment and reasoning to draw conclusions leading to the selection of the best solution from a review of the alternatives.
Effectively assesses short-term implications of decisions and understands the impact on the department and business unit(s) supported.
Team Orientation:
Builds relationships with peers and other departments to achieve objectives, to work as one team and to secure necessary resources not under his/her personal control.
Balances team and individual responsibilities.
Exhibits objectivity and openness to others' views.
Gives and welcomes feedback.
Puts success of team above own interest.
Self-Management:
Supports a distinct business unit or several smaller functions.
Responsibilities are assigned with some latitude for setting priorities and decision-making using established policies and procedures.
Results are reviewed with next level manager for clarification and direction before proceeding
Commitment to Quality Result:
Creates an atmosphere where business partner's issues are dealt with professionally, and in a timely manner.
Suggests solutions that make sense and optimize the value of assigned projects.
Communicates openly and effectively in a manner consistent with the audience.
Recognizes the importance of superior quality in providing a competitive edge.
Ensures that reports are precise, timely and accurate.
Planning and Project Management:
Works with the project manager/manager in identifying those project tasks that are most important, establishes clear priorities and understands the larger picture.
Anticipates and effectively responds to changes in workload and resources
Financial Awareness:
Understands, has input to the budget process, and shares responsibility for cost-effective expense control of assigned projects.
Is responsible for important and confidential information.

Employment Practices

Travelers is an equal opportunity employer. We value the unique abilities and talents each individual brings to our organization and recognize that we benefit in numerous ways from our differences.

If you are a candidate and have specific questions regarding the physical requirements of this role, please send us an email so we may assist you.

Travelers reserves the right to fill this position at a level above or below the level included in this posting.
Apply
Your application has been successfully submitted.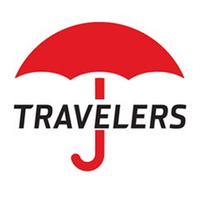 The right insurance for you.