Auto Salvage Coordinator
This job is no longer accepting applications.
Company Summary

Taking care of our customers, our communities and each other. That's the Travelers Promise. By honoring this commitment, we have maintained our reputation as one of the best property casualty insurers in the industry for over 160 years. Join us to discover a culture that is rooted in innovation and thrives on collaboration. Imagine loving what you do and where you do it.

Target Openings

1

Job Description Summary

Under moderate supervision, this position handles auto salvage files and coordinates sale of salvage asset by adhering to state titling laws/ regulations. As part of the hiring process, this position requires the completion of an online pre-employment assessment. Further information regarding the assessment including an accommodation process, if needed, will be provided at such time as your candidacy is deemed appropriate for further consideration.

Bilingual candidates encouraged to apply.

Primary Job Duties & Responsibilities

Process necessary paperwork and title work to forward to appropriate salvage vendor.
Review and determine the most viable disposal method while considering state titling laws/regulations. Set diaries for follow up to ensure prompt sale of asset.
Review vendor invoices for appropriate expense management. Follow up with repair shop and/or salvage/storage vendors if errors are noted in bills. Challenge and negotiate to assure fair and reasonable expense management.
Process credits/pay debits to claim file. Conduct periodic reconciliation review of credits/debits.
Verify proper execution of inbound field titling documents; notify others for claim payment when appropriate. Help to resolve incorrectly executed titling documents when required. Contact appropriate parties as needed to obtain missing or incorrectly executed transferrable ownership documents, including keys, to resolve the salvage.
Set minimum bids using salvage vendor pricing system. Input correct data for accurate pricing results. Provide counter bids when applicable. Re run vehicles based on office guidelines.
Review auto sale lists-ensure accurate sale data, e.g., loss type, area of damage, vehicle year, make and model, and percent of damages. Review photos for appropriate picture quality, OEM or aftermarket parts, missing equipment, and damages not consistent with accident facts or auto appraisal, and odometer if applicable.
Conduct random sale price audits attending internet auto auctions to compare sale price with gross proceeds.
Complete and document quarterly review of reconciliation report.
Update salvage capture screens throughout the process and document claim file with activities not listed in the salvage capture screens. Ensure current and accurate data integrity.
Finalize left with owner vehicles and LWO title issues according to local office workflow.
Determine proper location for return of closed file, e.g., subrogation, AD handler, closed file storage or appraiser.
Other duties as assigned.

Minimum Qualifications

High School Diploma or GED with one year of work or customer service related experience OR Bachelor's Degree required.

Education, Work Experience, & Knowledge

Associates Degree or Bachelors Degree with 2 years of work and/or customer service related experience preferred.

Job Specific Technical Skills & Competencies

Ability to work in a high volume, fast paced environment managing multiple priorities
Highly organized with ability to handle multiple tasks simultaneously to meet deadlines.
Attention to detail ensuring accuracy
Intermediate knowledge of technology; including, Microsoft Word, Excel, e-mail, Web-enabled applications, and database software.
Competency Levels:
Analytical Thinking- Basic
Judgment/Decision Making- Basic
Communication- Basic
Insurance Contract Knowledge- Introductory

Additional Information

The salary range in Colorado for this position is $38,100 to $57,200.
To learn more about our comprehensive benefit programs please visit.
All employees are eligible for performance-based cash awards, either through Travelers annual bonus program or through the Reward and Recognition (R&R) program.

Employment Practices

Travelers is an equal opportunity employer. We value the unique abilities and talents each individual brings to our organization and recognize that we benefit in numerous ways from our differences.

If you are a candidate and have specific questions regarding the physical requirements of this role, please send us an email so we may assist you.

Travelers reserves the right to fill this position at a level above or below the level included in this posting.

Experience : 0
Apply
Your application has been successfully submitted.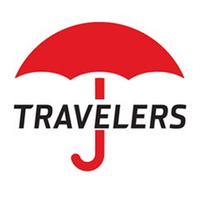 The right insurance for you.