Boiler & Machinery Underwriter
This job is no longer accepting applications.
Company Summary

Taking care of our customers, our communities and each other. That's the Travelers Promise. By honoring this commitment, we have maintained our reputation as one of the best property casualty insurers in the industry for over 160 years. Join us to discover a culture that is rooted in innovation and thrives on collaboration. Imagine loving what you do and where you do it.

Target Openings

1

Job Description Summary

The Underwriter is responsible for underwriting, profitability, growth and retention of new and renewal business that is consistent with underwriting strategies for agencies within an assigned territory. The Underwriter is accountable for selling and marketing products as well as managing a high volume environment. In the Underwriter role, may act as a technical referral resource for less experienced underwriters on more complex renewals, endorsements, and issues. Operates within authority levels as delegated by Underwriting Director.

Primary Job Duties & Responsibilities

Underwriting Quality/Profitability:

Follows Best Practices, including Underwriting, Workflow and Playbook.
Ensure underwriting quality and profitability through application of the appropriate level of underwriting analysis based on risk complexity to accept, decline, modify, rate and quote these accounts.
Responsible for insuring compliance with underwriting strategies and regulatory requirements.
Identify and take corrective action and/or collaborate with the appropriate area within the organization based on individual risk characteristics identified through agency reviews, Large Loss Analysis, risk control, etc.

Sales:

Prequalify accounts to identify customer needs and take appropriate action.
Function as point of sale for proposal delivery and negotiation.
Understand and effectively utilize competitive market data.
Build and maintain profitable agency relationships.

New and Renewal Business Management:

Identify opportunities to write additional lines of business using knowledge of individual risk characteristics and Products and Appetite.
Proactively seek to retain key renewals by working closely with agent and business center.
Demonstrate the ability to build partnerships with other business groups and identify and deliver agency and product solutions at the account level.
Maintain an understanding of Travelers products, services and solutions and initiate discussions with other business units as appropriate.

Agency Management:

Identify and communicate to Field Account Executive issues and opportunities requiring agency interaction.
Participate in agency planning process as prescribed by the Agency Planning Best Practices.
Communicate identified agency training needs to Field Account Executive.

Minimum Qualifications

Two years of Commercial Underwriting experience required.

Education, Work Experience, & Knowledge

Four-year college degree or related business experience preferred.

Job Specific Technical Skills & Competencies

Strong technical multi-line underwriting skills; strong knowledge of Property/Casualty business and products.

Business Acumen: understands products, financials, objectives and service requirements.

Analytical, Problem Solving & Decision Making:
manages own work; takes responsibility for decisions and actions; quantitative reasoning, critical thinking skills.

Teamwork & Collaboration: establishes strong relationships and networks within the Enterprise and externally.

Communicates and Effectively Influences Others: strong interpersonal, verbal and written communication skills.
Transactional Sales Skills; strong negotiation skills.

Strong organization and Time Management Skills:

Ability to manage multiple tasks; prioritize and work effectively in a fast paced, decision oriented environment.

Solid Business and Financial Acumen:

understands business objectives and responds to related issues; concerns; problems; can act in a decisive manner to achieve financial objectives.

Ability to assimilate change.
Automation Platform Skills: Strong automation skills, including: MI tools, rating systems/platform, Word, Excel, Outlook, etc.

Employment Practices

Travelers is an equal opportunity employer. We value the unique abilities and talents each individual brings to our organization and recognize that we benefit in numerous ways from our differences.

If you are a candidate and have specific questions regarding the physical requirements of this role, please send us an email so we may assist you.

Travelers reserves the right to fill this position at a level above or below the level included in this posting.

Experience : 0
Apply
Your application has been successfully submitted.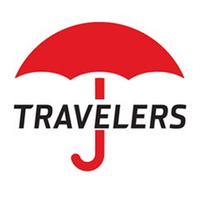 The right insurance for you.