Construction Loss Sensitive Underwriter-Account Executive Officer
This job is no longer accepting applications.
Company Summary

Taking care of our customers, our communities and each other. That's the Travelers Promise. By honoring this commitment, we have maintained our reputation as one of the best property casualty insurers in the industry for over 160 years. Join us to discover a culture that is rooted in innovation and thrives on collaboration. Imagine loving what you do and where you do it.

Target Openings

1

Job Description Summary

Under general direction, responsible for the profitability, growth and retention of assigned book of Loss Sensitive business within a territory that is consistent with overall business line objectives. Marketing and underwriting responsibilities typically include: Solicitation, selection and underwriting of complex new and renewal loss sensitive accounts. As a representative of the company, market to and develop relationships with agents, brokers and Insureds. Developing strong working relationships with internal service partners. Working with other business units as appropriate to support market penetration objectives and seeking out cross-sell opportunities. Independently manages assigned territory and book of business, ranging up to the most complex accounts. Takes a portfolio view of their book of business to manage profitability. Routinely sought out by others as a resource; coaches less experienced employees. Seen as a role model and/or informal leader by other Account Executives in all aspects of the job. The incumbent in this job does not manage others.

Primary Job Duties & Responsibilities

Underwriting and Pricing:

Underwrites primarily the most complex accounts, applies appropriate pricing techniques and designs appropriate program structure to produce optimal results on an individual risk basis considering different approaches to maximize profitability (e.g., pricing, retention, limits expenses, policy language).
Thoroughly understands each risk and the Surety relationship. Leverages the Bond, Risk Control and Claim partners in the evaluation process.
Ensures underwriting documentation is thorough and in compliance with Quality Assurance Audit standards.
Manages Pre-Cure and Post-CURE in a timely and effective manner by initiating the process, preparing to discuss his/her position and effectively negotiating to reach agreement.
In support of business objectives, makes decisions within own underwriting authority and may provide input on more complex accounts.

Distribution and Agency Management:

Frequently meets with agents/brokers to build and maintain relationships in order to write and retain accounts consistent with business unit appetite.
Implements business unit and enterprise-wide marketing initiatives.
Formalizes Business Plans with key sources of production.
Acquires and distributes competitor intelligence internally.
Educates Agents on the LS product to potentially sell to new and existing clients.
Works with internal business partners to seek out LS opportunities from both new sources and within existing Agent/Broker relationships.

Sales:

With an increased level of independence, uses consultative marketing / sales skills and effectively works with service partners to successfully employ a consultative selling approach to market products to agents, brokers and Insureds.
Identifies and captures new business opportunities and effectively cross sells market segment and Travelers products/businesses.
Effectively uses own and regional sales funnel to develop prospects/managed prospects utilizing a formal prospect plan with key activities and milestones.
Using advanced sales and marketing skills, creates and delivers compelling presentations to Brokers/Agents and Insureds. Is an expert at acknowledging key differentiators and is able to effectively communicate to all levels of decision makers.
Develops agency sales/business plan and frequently partners with MD to develop region/group sales plan.
May lead underwriting/agency meetings.
May attend industry events.

Negotiation:

Negotiates complex deals without guidance. Effectively uses all available tools to close deal (e.g., Implementation Guarantee, Stewardship, Partnership Plan, etc.).

Executes Strategy and Drives Results:

With an increased level of independence, develops and executes formal action plans for new business and effective stewardship of renewal business.
Anticipates and identifies complex underwriting/marketing problems, thoroughly analyzes available information and makes timely practical decisions.

Business Planning and Collaboration:

Fosters collaboration within the business unit and across the enterprise. Seeks enterprise-wide solutions to business problems. Assists less experienced employees when appropriate.

Leading Others:

In addition to leading self, may coach other staff members.
Participates in the training of less experienced Account Executives.
Develops others and takes initiative for personal development.
Other duties as assigned.

Minimum Qualifications

4 years of Account Executive/ underwriting experience required.

Education, Work Experience, & Knowledge

Bachelor degree preferred.
In some lines of business, relevant agent/broker experience may be appropriate.
Typically has 6+ years of relevant Account Executive experience plus 2 years of Loss Sensitive UW experience.

Industry/Business Knowledge:

Understands industry business operations and work methods, critical business issues and financial drivers that affect the region and local office.
Demonstrates an understanding of the local insurance marketplace and effectively uses that knowledge to the Company's advantage; continuously seeks out local market insight; is routinely sought out by others as a knowledge resource; coaches / mentors less experienced employees on an ongoing basis.

Product Knowledge:

Understands organizational and regulatory rules, policies and procedures and effectively employs that knowledge in day-to-day work activities.
Uses acquired skills and knowledge to assist less experienced employees. Routinely sought out by others as a knowledge resource.
Advanced knowledge of casualty coverage and loss sensitive deal structures (retrospective rating, large deductible, captive, and self-insurance).

Licensing or Certificates

Valid driver's license or alternate means of personal transportation.
CPCU designation preferred in some lines of business.

Job Specific Technical Skills & Competencies

Business Perspective: Uses knowledge of internal and external factors impacting the property & casualty industry to make decisions
Analytical Thinking/Financial Acumen: Identifies current or future problems or opportunities, analyzes, synthesizes and compares information to understand issues, identifies cause/effect relationships and explores alternative solutions to support sound decision making.
Advanced knowledge of financial analysis, Construction Surety, account management and collateral management. Understands and uses financial information, tools and expense management principles to accomplish day-to-day work and maximize profitability.
Relationship Management: Seeks out, builds, fosters and maintains productive relationships, networks or alliances to meet goals and achieve results.
These relationships include internal service team members and business partners as well as Agents, Brokers and Clients.
Software Knowledge: Proficient in Microsoft Office products (Word, Excel, PowerPoint).
Driving (Occasionally).

Employment Practices

Travelers is an equal opportunity employer. We value the unique abilities and talents each individual brings to our organization and recognize that we benefit in numerous ways from our differences.

If you are a candidate and have specific questions regarding the physical requirements of this role, please send us an email so we may assist you.

Travelers reserves the right to fill this position at a level above or below the level included in this posting.

Experience : 0
Apply
Your application has been successfully submitted.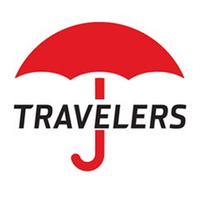 The right insurance for you.