Director, Operations Business Analytics
This job is no longer accepting applications.
Company Summary

Taking care of our customers, our communities and each other. That's the Travelers Promise. By honoring this commitment, we have maintained our reputation as one of the best property casualty insurers in the industry for over 160 years. Join us to discover a culture that is rooted in innovation and thrives on collaboration. Imagine loving what you do and where you do it.

Target Openings

1

Job Description Summary

We are looking for a driven individual to assume a leading role within the Personal Insurance Analytics team to support our Operations business partners. This role requires a passion for data with an analytic aptitude to deliver insights to empower superior decision making in Travelers' Personal Insurance.

The team analyzes customer and operations data, delivers post monitoring on business initiatives, provides analytics support to our Ops partners, liaisons with the Operations Analytics Roadmap team, performs proof-of-concept development and monitors the health of PI's Operational organization.

Positions within this family explore and profile data, draw business inferences, complete analysis and clearly articulate findings for a target audience. This position performs accountabilities under general supervision. Position is an intermediate level role, requiring solid previous experience in Descriptive Analytics. Position accountable for performing core tasks of Descriptive Analytics (the exploration and investigation of past business performance). This role may act as a manager of a small team. This job works under General Supervision: Incumbent independently performs a variety of duties, including potentially complex duties within established policy guidelines; responsible for a defined set of assignments (e.g. assigned customers, claims or other specified set of responsibilities); is expected to set priorities and meet specific goals and objectives of the function or unit. (Typically pertains to advanced/operational, senior professional, unit supervisor).

Primary Job Duties & Responsibilities

Applies descriptive analytics to analyze data and validate assumptions, understand and may articulate results to a narrow audience.
Identifies, selects and extracts relevant data from various internal and external sources.
Manipulates raw data sets into information fit for analysis independently.
Monitors data to recognize patterns and analyzes trends independently.
Assess, prioritize, influence and communicate strategic initiative options to senior leaders.
Tailors communication of analysis, project results, and other business initiatives to audience.
Able to influence and collaborate with peers and partners to take actions to enhance business outcomes.
Develops reporting to monitor business critical results and transitions to appropriate area for continuing production i.e.. Information development and or data management.
Take ownership of assigned projects and meetings, make recommendations and presents results to business partners.
Proficient in Leading Self, exhibiting self-awareness while also effectively managing ambiguity.
Contributes to completing reasonability and validation tests using general business knowledge
Provides direction and review others' analytical work.
Leads and actively engages in technical/peer reviews.
Utilizes standardized peer review best practices.
Utilizes established best practices around Descriptive Analytics.
May provide input into best practices.
Manages assigned projects independently.
This role may act as a manager of a small team.

Minimum Qualifications

Bachelor's Degree required.
Minimum of 4 years of experience performing quantitative analysis required.

Education, Work Experience, & Knowledge

4-year college degree or equivalent experience
7+ years of quantitative analysis experience.
Solid previous experience in managing Descriptive Analytics teams
Knowledge of Operational Effectiveness and Personal Insurance products a plus
Understanding of Advanced Analytics and appropriate uses of Model applications
Management experience, focused on developing talent

Job Specific Technical Skills & Competencies

Solid previous experience in Descriptive Analytics and structured problem solving.
Demonstrated intermediate analytic and diagnostic skills.
Strong PC skills (MS Office), programming (SQL, Python), visualization (MicroStrategy, Graph) and data aptitude (cloud).
General understanding of the business functions, processes, and overall business strategies - solid business acumen.
Demonstrated intermediate interpersonal skills.
Demonstrated intermediate communication and presentation skills.
Intermediate project management skills.
Ability to work independently and as a part of a team.
Demonstrated ability to influence others.
Demonstrated ability to see results to completion.
Seeks opportunities to learn and to influence others.
Analytical thinker, competent at analyzing quantitative data.
Solution and action-oriented with a bias towards execution.
Adept at multi-tasking and energized by a fast-paced work environment.

Employment Practices

Travelers is an equal opportunity employer. We value the unique abilities and talents each individual brings to our organization and recognize that we benefit in numerous ways from our differences.

If you are a candidate and have specific questions regarding the physical requirements of this role, please send us an email so we may assist you.

Travelers reserves the right to fill this position at a level above or below the level included in this posting.

Experience : 0
Apply
Your application has been successfully submitted.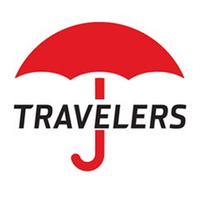 The right insurance for you.