Risk Control Account Consultant, Property
This job is no longer accepting applications.
Company Summary

Taking care of our customers, our communities and each other. That's the Travelers Promise. By honoring this commitment, we have maintained our reputation as one of the best property casualty insurers in the industry for over 160 years. Join us to discover a culture that is rooted in innovation and thrives on collaboration. Imagine loving what you do and where you do it.

Target Openings

1

Job Description Summary

Under moderate supervision, designs and oversees delivery of valued and high quality Property Risk Control services to assigned large National Property accounts and clients country-wide. This includes activities in support of: Acquisition of new business through participation in account meetings at the request of National Property Underwriters, including presentations around Risk Control's value proposition as it relates to that specific class of business and unique situations for that account; Loss Prevention activities to achieve/maintain a profitable account. Identification of past losses and potential for trends or emerging issues; and Account Retention, whereby the value provided by Risk Control is a factor in the account renewing with Travelers. This position influences but does not manage others.

Primary Job Duties & Responsibilities

Serves as client contact and consults with them on strategies for controlling hazards to reduce or prevent losses. Influences clients to implement recommendations. Develops comprehensive plan for services to be delivered. Negotiates with and manages client expectations to achieve appropriate balance between service and cost.
Develops meaningful, impactful, timely and professional Risk Control Service Plans, Risk Control Service Summaries, and Mid-Term Reviews and related account correspondence.
Provides Risk Control Service Instructions as necessary to ensure quality of services delivered by our countrywide RC staff.
Provides technical advice and account information to National Property Underwriters for risk assessment and analysis.
Maintains working knowledge of account losses, emerging issues relevant to the account, changes to operations and the property hazards associated with them for assigned accounts.
Acts in autonomous capacity and in close communication with the National Property Underwriters for their assigned account list and the National Property Director. Serves as a resource to the National Property Underwriters in development of insurance deal and account retention strategies. Assists with presentations to potential and current insureds to demonstrate a Risk Control value proposition tailored to the needs of the account.
Builds and maintains productive relationships with underwriting and service teams assigned to the national business, with the broker/agent community, with Claims Account Executives, and other Risk Control staff as appropriate.
Develops and documents "success stories" relating to measurable reductions in Loss Expectancies and improvement in protection at account locations.
Takes the initiative to act as a mentor to other employees that are servicing assigned accounts.
Functions as a field Property Specialist as workload demands and/or to better service assigned accounts.

Minimum Qualifications

Degree in Fire Sciences or an engineering discipline required.
3 years' experience in Property Loss Prevention/Risk Control required.

Education, Work Experience, & Knowledge

5 or more years of Property/Highly Protected Risk (HPR) skills and experience preferred.

Job Specific Technical Skills & Competencies

Communication:
Communications are timely and responsive
Attention to detail as it relates to written communications.
Negotiates effectively on service issues
Makes complex technical information and recommendations understandable and clear to audiences with varied levels of technical knowledge
Influences others to take action on recommendations
Listens effectively
Takes initiative to keep business partners informed of emerging account issues
Exceptional interpersonal skills both with clients and business partners
Business Knowledge:
Understands Commercial Lines insurance products
Fully understands Risk Control performance standards
Fully understands Risk Control's service products
Knows and understands the business plans for each marketing business unit
Resource Management:
Makes sound judgments about appropriate service levels for customers
Effectively assesses resource requirements and manages deployment of resources in support of the customer
Continually assesses workload in light of business priorities; directs own efforts accordingly
Identifies methods for improving personal productivity and shares these with staff
Customer Service:
Balances customer expectations and expense constraints
Builds credibility with internal and external customers
Creates customer satisfaction by demonstrating the value of Risk Control services
Technical Expertise:
Maintains proficiency in technical knowledge, including new exposures, controls, and emerging issues that relate to property loss prevention and protection best practices.
Has mastered Account Consultant Workstation and all relevant Risk Control computer systems applications for field engineers.
Analytical Skills:
Identifies opportunities to market Risk Control services
Analyzes loss information to identify root causes and develop appropriate corrective actions to reduce or eliminate the likelihood of a recurrence.
Travel Requirements: Travel Occasionally

Employment Practices

Travelers is an equal opportunity employer. We value the unique abilities and talents each individual brings to our organization and recognize that we benefit in numerous ways from our differences.

If you are a candidate and have specific questions regarding the physical requirements of this role, please send us an email so we may assist you.

Travelers reserves the right to fill this position at a level above or below the level included in this posting.

Experience : 0
Apply
Your application has been successfully submitted.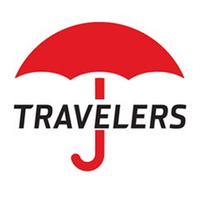 The right insurance for you.