Forensic Engineering Specialist
This job is no longer accepting applications.
Company Summary

Taking care of our customers, our communities and each other. That's the Travelers Promise. By honoring this commitment, we have maintained our reputation as one of the best property casualty insurers in the industry for over 160 years. Join us to discover a culture that is rooted in innovation and thrives on collaboration. Imagine loving what you do and where you do it.

Target Openings

1

Job Description Summary

Provide Claim business partners with the scientific and engineering aspects of a loss so they have the information available to make decisions.

Forensic Engineering Specialist

Job Summary

This position is for a Forensic Specialist within the Travelers Risk Control Forensic Laboratory to serve as a subject matter expert and consultant in one or more of the following areas:

Fire cause determination

Electrical Engineering

Failure analysis of electrical, mechanical, material systems and components

Power Distribution including failures of power generation and transition systems.

Green energy systems including photovoltaics, wind turbines and battery storage

Product liability

Fire protection and alarm systems

Accident Investigation

Code evaluation.

As a member of the Travelers Laboratory forensic team, you will investigate a wide variety of incidents and losses. This position specializes in the study, analysis and investigation of electrical failures that result in fires and product/electrical malfunctions. Travelers Forensic Laboratory is supported by a fully equipped laboratory featuring digital x-ray imaging, materials testing instruments, digital forensics capabilities and other tools. Instrumentation includes analytical capabilities include SEM, EDS, metallography, optical microscopy, micro-hardness, GCMS, FTIR, and analytical chemistry.

Some of these investigations may involve overnight or longer travel. The job entails conducting on-site investigations, analyzing failures/accidents in a laboratory setting, examination of evidence items, report preparation and consulting with professionals within the Travelers Risk Control, Claim, and Subrogation departments.

Primary Job Duties & Responsibilities

At Travelers, Forensic Specialists serve as technical experts in several science and engineering disciplines. As a member of an investigation team, the forensic specialist will be required to travel to loss scenes to investigate insurance claims. The specialist will be responsible for scene documentation, interviewing witnesses, and collecting and preserving evidence. Following the scene exam, responsibilities will include developing protocols for laboratory examinations and testing, providing technical advice, and consulting with attorneys and claim professionals assigned to the loss. The forensic specialist conducts research and testing to support the investigation or failure analysis. Results of the investigation may be presented verbally and/or in written reports. All work performed will follow Travelers policies regarding rules of evidence, quality, and safety procedures.

The forensic specialist will be required to be or become familiar with applicable codes and industry standards as well as laboratory testing and investigation protocols. In addition, the forensic specialist may need to provide testimony associated with an investigation in legal proceedings (depositions, trial, mediations or arbitration).

The forensic specialist may at times be required to prepare documents and data to support the overall functions of Risk Control, Claim Services, and Underwriting. Such materials may include newsletters, reports, or presentations to targeted audiences.

Finally, the forensic specialist will be required to maintain their licensure, certification, knowledge and skills in their area of expertise by attending conferences, reviewing scientific journals and participating in specific industry organizations such as ASM, ANSI, ASME, ASTM, NFPA, IAAI, NAFI, ACTAR etc.

Education, Work Experience & Knowledge

This position requires a minimum of a bachelor's degree in physics, engineering (electrical, mechanical, chemical, civil, fire protection) or a closely related field of study. The successful candidate will have at least five to ten years of experience in the practical application of their discipline. Candidates with advanced degrees, professional licenses, and/or professional certifications will be given preference.

Candidates should have a strong mechanical, electrical, and thermal/materials aptitude. Previous experience in forensics, failure analysis, fire scene investigations, accident investigation, and insurance is preferred however, for exceptional candidates Travelers will provide training as needed. The ability to clearly and persuasively communicate highly technical information to a lay audience is essential. The position requires country-wide travel and regular visits to the Laboratory in Windsor CT.

Job Specific Technical Skills & Competencies

Technical Aptitude

Detail oriented

Superior communication skills written, verbal and listening

Ability to quickly establish credibility and rapport with a client

Experience working in a collaborative environment

Critical thinking skills

Proven work ethic

Influencing skills

Employment Practices

Travelers is an equal opportunity employer. We value the unique abilities and talents each individual brings to our organization and recognize that we benefit in numerous ways from our differences.

If you are a candidate and have specific questions regarding the physical requirements of this role, please send us an email so we may assist you.

Travelers reserves the right to fill this position at a level above or below the level included in this posting.

Experience : 0
Apply
Your application has been successfully submitted.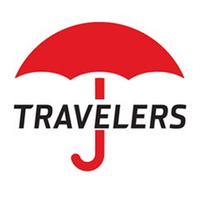 The right insurance for you.