Operations Leadership Development Program (OLDP) Intern
This job is no longer accepting applications.
Company Summary

Taking care of our customers, our communities and each other. That's the Travelers Promise. By honoring this commitment, we have maintained our reputation as one of the best property casualty insurers in the industry for over 160 years. Join us to discover a culture that is rooted in innovation and thrives on collaboration. Imagine loving what you do and where you do it.

Target Openings

15

Job Description Summary

The intent of this position is to provide our 2021 Travelers Summer Interns, Summer Students, and Internal Employees the ability to apply to our 2022 OLDP Intern opportunities. Applications outside of this audience will not be considered at this time. However, for additional positions posted at a later date, we encourage anyone who was not a Summer Intern or Summer Student between June 2021-August 2021 or a current Travelers employee to apply at that time.

The goal of the Operations Leadership Development Program (OLDP) internship is to attract and develop self-motivated individuals who are highly skilled and passionate about a career in business operations while providing a foundation for future success within the organization.

As an OLDP intern, you will be exposed to a challenging professional work experience in business operations with planned activities giving you insight into business, operations, and the many career options at Travelers. With many company-wide events such as Intern Symposium and community outreach events, you will have the opportunity to interact and network with many levels of leadership and management. You will be expected to work together with fellow interns to develop and present solutions to relevant business and operations topics.

Primary Job Duties & Responsibilities

The internship offers an operations and business development curriculum in specific assignments in one of the areas such as:

Operational Effectiveness & Strategy, including Process Analysis and Lean Six Sigma
Project Leadership with Agile methodologies
Data/Analytics using industry leading tools
Technology & Digital Enablement to modernize business platforms
Field Office Production environments

Participants are also exposed to other functional teams including actuarial, finance, underwriting, and product.

Positions are available in Hartford CT, Alpharetta GA, Denver CO, Knoxville TN, Richardson TX and Spokane WA. Subsidized apartments are available for students who live beyond a commutable distance from Hartford, CT or St. Paul, MN. Housing assistance is not available for all other locations. Positions are available early June through the end of the summer.

Minimum Qualifications

Obtained or pursuing Bachelor's or aster's degree required. Majors include, but are not limited to: Business Management, Economics, Finance, Insurance, Liberal Arts and Science, Risk Management, Supply Chain and Operations.
Legally authorized to work in the United States now and in the future.

Education, Work Experience, & Knowledge

Cumulative GPA of 3.0 or greater.

Job Specific Technical Skills & Competencies

Accountability: Strong track record of taking ownership and responsibility for actions and outcomes, performance, and results.
Analytical and Critical Thinking: Demonstrated aptitude in identifying current or future problems or opportunities, analyzing data, synthesizing and comparing information to understand issues, identifying cause/effect relationships and exploring alternative solutions to support sound decision making.
Change Management/Resilience: Ability to remain energized and focused in the face of ambiguity, change or strenuous demands.
Customer Focus: Proven customer service skills with the ability to provide service excellence to internal or external clients.
Emotional Intelligence: Demonstrated track record of self and social awareness, empathy and balances confidence with humility.
Interpersonal: Excellent communication skills with the ability to actively engage with others while maintaining a positive attitude.
Judgment/Decision Making: Capability of exercising sound judgment, making decisions and committing to a position.
Leveraging Differences: Proven capacity to works with and include people from different backgrounds, experiences, cultures, races, etc. and view those differences as assets to be leveraged to accomplish business goals and objectives.
Relationship Management: Strong relationship management skills including the ability to seek out, build, foster and maintain productive relationships, networks or alliances to meet goals and achieve results.
Teamwork: Ability to work together in situations when actions are interdependent, and a team is mutually responsible to produce a result.
Work Ethic: Possession of a strong drive to do what it takes to get the job done; inquisitive and demonstrates a strong willingness to learn.

Environmental / Work Schedules / Other

Travel Requirements: Travel Occasionally

Employment Practices

Travelers is an equal opportunity employer. We value the unique abilities and talents each individual brings to our organization and recognize that we benefit in numerous ways from our differences.

If you are a candidate and have specific questions regarding the physical requirements of this role, please send us an email so we may assist you.

Travelers reserves the right to fill this position at a level above or below the level included in this posting.

Experience : 0
Apply
Your application has been successfully submitted.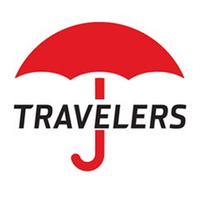 The right insurance for you.