Sales Director, Select
This job is no longer accepting applications.
Company Summary

Taking care of our customers, our communities and each other. That's the Travelers Promise. By honoring this commitment, we have maintained our reputation as one of the best property casualty insurers in the industry for over 160 years. Join us to discover a culture that is rooted in innovation and thrives on collaboration. Imagine loving what you do and where you do it.

Target Openings

1

Job Description Summary

Responsible for the deployment, management, mentoring and development of an industry leading sales force. In cooperation with other Select leaders, creates and articulates a sales strategy that consistently provides a competitive edge in the marketplace. Builds organization capability in sales through effective tactical leadership of Select Accounts Sales resources and executing state of the art disciplines and skills. Consistently delivers on Select Accounts profit and revenue goals. Demonstrates a vision for sales success within our framework of corporate values.

Primary Job Duties & Responsibilities

Through Sales Executives, influence and drive effective Select-specific sales strategies leading to business success.
Select, train, and develop effective Sales Executives capable of articulating our Vision and operating within our Values.
Continual in-person coaching and mentoring of Sales Executives maintaining cutting edge sales techniques.
Scrutinize and proactively manage measures of point of sale success, sales plan effectiveness, and customer satisfaction.
Create an environment that fosters high performance, learning and initiative.
Ensures use of a business development process that delivers high quality prospects to segment underwriters.
Work with Sales Executives to develop annual and three-year Sales plans with defined goals and objectives that support segment-specific strategies.
Demonstrates the ability to build partnerships with other business groups to identify and initiate multiple product solutions at the account level.
Maintains an understanding of all Travelers products, services and solutions and initiates discussions with other businesses units as appropriate.
Shares field intelligence about trends and competitive practices with peers, REs, DEs and RDDs to promote organization learning and opportunities.
Develop an annual Business Development Strategy for assigned territory.
Direct and coordinate implementation of regional and national advertising and branding strategies.
Exhibit superior knowledge of competitor products and capabilities along with general market trends.
Work closely with Select Accounts staff to develop and implement growth strategy of individual segments.
Functional knowledge of Commercial Lines products and services with broad-spectrum knowledge of corporate enterprise wide capabilities.
Actively participate in management of key producer relationships within the Region, ensuring distribution channel alignment with business needs, coupled with effective administration of compensation programs.
Support efforts of the corporate agency management team to manage key strategic distribution relationships with national brokers, regional brokers, Enterprise Elite, and other significant cross-enterprise distribution resources.

Minimum Qualifications

5 years of professional sales experience.

Education, Work Experience, & Knowledge

Bachelors degree.
10 years insurance marketing or sales experience.
3 years of proven managerial experience.
Demonstrated leadership capabilities.

Licensing or Certificates

C.I.C. Preferred.

Job Specific Technical Skills & Competencies

Strategic & tactical leadership.
Management skills and discipline.
Business acumen.
Financial acumen.
Strategic agility.
Platform skills, including facilitation.
Technical sales & marketing.
Include superior knowledge of selling through intermediaries and distributors.
Excellent sales skills and ability to coach and mentor same.
Interpersonal and communication skills.
E-knowledge of Microsoft and Lotus products.

Environmental / Work Schedules / Other

Travel Requirements: Travel Continuously

Employment Practices

Travelers is an equal opportunity employer. We value the unique abilities and talents each individual brings to our organization and recognize that we benefit in numerous ways from our differences.

If you are a candidate and have specific questions regarding the physical requirements of this role, please send us an email so we may assist you.

Travelers reserves the right to fill this position at a level above or below the level included in this posting.

Experience : 0
Apply
Your application has been successfully submitted.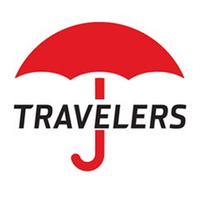 The right insurance for you.