Healthcare EPL / D&O Liability Claim Counsel
This job is no longer accepting applications.
Company Summary

Taking care of our customers, our communities and each other. That's the Travelers Promise. By honoring this commitment, we have maintained our reputation as one of the best property casualty insurers in the industry for over 160 years. Join us to discover a culture that is rooted in innovation and thrives on collaboration. Imagine loving what you do and where you do it.

Target Openings

1

Job Description Summary

Under moderate supervision, fulfill Bond & Specialty Insurance (Bond) Claims mission by conducting thorough investigation, analysis, evaluation and disposition of claims to achieve superior customer service and claim results at the most reasonable cost.

Effectively manage all assigned Employment Practices Liability, Director & Officer, and Error and Omission claims, typically of moderate to high severity or complexity, for our Healthcare, Managed Care, and Professional Liability Bond team.

Interact with, collaborate with, and provide legal advice and transactional support to claim and underwriting colleagues.

This job does not manage others.

Primary Job Duties & Responsibilities:

Claim Handling Responsibilities:

Within authority limit, thoroughly analyze, investigate, negotiate and resolve moderate severity Bond claims with moderate supervision by claims management.
Make appropriate decisions within own claim authority and make appropriate recommendations to management when necessary.
Follow operational policies and procedures, including compliance, regulatory and Bond performance and customer service standards.
Maintain accurate documentation/information in claim file and Bond Claim Management System (BCMS) and adhere to Claim documentation standards (i.e. coverage analysis, reserve and settlement rationale, current diary).
Prepare reports (i.e., Large Loss Memos, quarterly claim, EC, trial, class action) to management which accurately reflect loss development, potential/actual financial exposure, coverage issues, claim and recovery strategies.
Identify and optimize pre-loss recovery opportunities through identification of potential sources of recovery, to include any third parties (Employment Agencies, E&O, or other insurance, etc.).
Identify all recovery opportunities and coordinate recovery efforts with the Recovery Management Unit and claims management.
Within authority limit, retain, monitor, manage and approve payments to outside counsel on routine litigation matters, actively utilizing litigation management plans and budgets. Guidance is needed for non-routine litigation.
Solicit input and guidance from management when resolving claims which are beyond authority level. Communicate reserve adjustments to underwriting.
Assist/mentor less experienced colleagues in claim resolutions and strategy.
Represent Management Liability Claim in claim strategic initiatives (or lead team); lead Management Liability Claim strategic initiatives.

Legal Support Responsibilities:

Answer legal questions posed by underwriters that impact underwriting decisions, combining legal research with knowledge gained based on experience handling claims.
Advise underwriters regarding the legal effect of bond and policy language and the extent of coverage.
Answer legal questions posed by non-lawyer claim professionals to assist them in determining the legal standards applicable to claim handling and claim decisions.
Maintain an active license in the state of your principal office location and remain current with all CLE credits.

Management Liability specific:

Policy interpretation/coverage analysis.
Draft or review/revise new product initiatives, policies and policy endorsements and provide legal opinions relative to same.

Transactional Work and Negotiation:

Reviewing and drafting releases and settlement agreements, including confidentiality and non-disclosure provisions, for sufficiency, and drafting same for direct handled matters. Advise non-attorney claim professionals on the same.
Negotiate settlements/resolutions directly or via counsel using legal arguments relevant to liability, damages, and coverage.

Legal Research and Writing:

Based on knowledge of evolving contract terms, trends, and conditions in the marketplace gained from claim handling and legal advice to underwriters, advise management of trends that may impact future losses; prepare and deliver presentations on the same to management and claim and underwriting staff.
Legal Research – case law, opinions, statutes, regulations and the like as needed for claim and coverage matters.
Draft or review and revise memos and alerts assessing law, statutes and regulations.
Review and revise draft motion papers, briefs, and mediation/settlement statements from counsel.
Review documents for production in discovery for coverage actions.

Minimum Qualifications

Bachelors degree required.
Juris doctorate degree required.
Properly licensed, registered or authorized, and in good standing, to practice law in the jurisdiction in which you will be working.

Education, Work Experience, & Knowledge

3-5 years of general legal or claim handling work experience preferred.
Maintain license to practice law in the state of your principal office location and remain current with all CLE credits.

Licensing or Certificates

Maintain all necessary active adjusters licenses and remain current with all CE credit requirements.

Job Specific Technical Skills & Competencies

Able to use negotiation skills and strategies within a litigation and non-litigation context.
Within designated authority limit, able to make decisions and negotiate terms and conditions consistent with Bond standards.
Able to communicate effectively through writing.
Able to communicate legal advice to underwriters and management independently and/or with input from manager.
Proficient in drafting transactional documents.
Can effectively work through conflict and resolve issues with a professional demeanor.

Environmental / Work Schedules / Other

Travel Requirements: Travel Occasionally

Employment Practices

Travelers is an equal opportunity employer. We value the unique abilities and talents each individual brings to our organization and recognize that we benefit in numerous ways from our differences.

If you are a candidate and have specific questions regarding the physical requirements of this role, please send us an email so we may assist you.

Travelers reserves the right to fill this position at a level above or below the level included in this posting.

Experience : 0
Apply
Your application has been successfully submitted.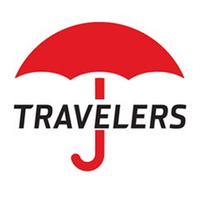 The right insurance for you.