Account Manager - Underwriting Assistant - Specialty Group Captives
This job is no longer accepting applications.
Company Summary

Taking care of our customers, our communities and each other. That's the Travelers Promise. By honoring this commitment, we have maintained our reputation as one of the best property casualty insurers in the industry for over 160 years. Join us to discover a culture that is rooted in innovation and thrives on collaboration. Imagine loving what you do and where you do it.

Target Openings

1

Job Description Summary

This individual is recognized as competent in all phases of the following areas: Business Unit Specific Product lines and coverage. Knowledge of underwriting support processes/procedures/workflow. Awareness of local Business Unit Strategy. Travelers' applications/systems. Rating/pricing methodologies and tools. In addition: Manages relationships with Account Executives, agents, Managing General Agents (MGAs), as well as peers and business partners. May include agency visits. Actively participates in meetings. Negotiates and resolves conflicting priorities. Responsible for managing assigned work.

Primary Job Duties & Responsibilities

Partners with Account Executives/Underwriters to establish support needs for renewals and/or new business policies (i.e., identify/gather relevant account information to quote and/or bind the policy; create exhibits, etc.).
Prepares documents and participate in pre-renewal meetings.
Prepares underwriting/pricing exhibits (i.e., exposures, experience rating, profit and loss analysis, expense models, updated account information, etc.).
Manages account documentation (i.e., proposals, agreement letters, reinsurance contracts, collateral agreements, policy change, endorsements, cancellations, etc.).
Ensures accurate and timely servicing and billing of accounts.
Communicates with brokers/agencies, MGAs, and internal departments. (i.e., researches and resolves issues, responds to inquiries and questions).
Quotes accounts by reviewing exposures and experience rating, updating account information, rates and adjusts the price, as requested.
May complete renewals based on formal guidelines, commonly referred to as "Letter of Authority."
Provides information for regulatory compliance (i.e., statutory filings, proof of insurance, certificates).
Participates in projects/assignments as requested.

Minimum Qualifications

High School diploma or equivalent required.
Associate's degree or one year of work experience required.
Basic software skills required (Windows MS Office).

Education, Work Experience, & Knowledge

Bachelor's Degree preferred.
Two or more years insurance experience related to rate, quote, and issuance of P&C Insurance is preferred.

Job Specific Technical Skills & Competencies

Technical Knowledge

Demonstrates all necessary technical skills needed to perform the role.
Demonstrates ability to seek to broaden knowledge & skills.

Customer Service

Demonstrates ability to act promptly in difficult situation-acts with a sense of urgency.
Able to take responsibility.

Driving For Results

Able to meet standards set by manager and able to set high standards for self.
Able to take the steps necessary to improve personal and team performance.

Analytical Thinking

Demonstrates ability to break down problems.
Able to understand basic relationships of activities performed.
Demonstrates ability to apply knowledge to solve issues and is able to break down complex tasks.

Initiative

Able to be decisive in all situations.
Able to think to the future (4 months ahead) to identify or eliminate potential issues in renewal account workflow.
Actively attempts to influence events to achieve goals.

Teamwork & Cooperation

Demonstrates the ability to positively reinforce team members-enhances camaraderie among team.
Able to genuinely value and digest others' input and willing to learn from others.

Communication

Demonstrates ability to speak clearly and expresses self well in groups and one on one conversations.
Able to use examples to make point.
Able to actively engage others.
Able to explain reasons for decisions or actions in depth.

Flexibility

Demonstrates ability to apply guidelines appropriately.
Able to adapt in a variety of situations. Also understands the best approach to take for various situations. Able to adapt rapidly to change.

Motivation/Commitment

Demonstrates ability to perform in a business professional manner with a positive attitude.
Demonstrates the ability and drive to seek development opportunities.
Is able to take complete ownership for role responsibilities.

Organizational Skills

Able to function independently.
Demonstrates ability to adapt to rapid change and cope effectively with change.
Demonstrates ability to plan ahead for peak volume periods.

Employment Practices

Travelers is an equal opportunity employer. We value the unique abilities and talents each individual brings to our organization and recognize that we benefit in numerous ways from our differences.

If you are a candidate and have specific questions regarding the physical requirements of this role, please send us an email so we may assist you.

Travelers reserves the right to fill this position at a level above or below the level included in this posting.

Experience : 0
Apply
Your application has been successfully submitted.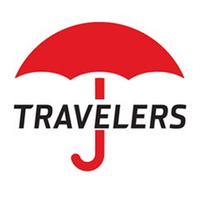 The right insurance for you.