Underwriting Director, Select
This job is no longer accepting applications.
Company Summary

Taking care of our customers, our communities and each other. That's the Travelers Promise. By honoring this commitment, we have maintained our reputation as one of the best property casualty insurers in the industry for over 160 years. Join us to discover a culture that is rooted in innovation and thrives on collaboration. Imagine loving what you do and where you do it.

Target Openings

1

Job Description Summary

The Select Underwriting Center Underwriting Director (UD) is responsible for underwriting, profitability, growth and retention of new and renewal business that is consistent with underwriting strategies within an assigned territory. Hires, develops and retains staff of Underwriting Center Account Executives with emphasis on development through guidance and mentoring.

Primary Job Duties & Responsibilities

People and Talent Management:

Establish individual Account Executive territory goals in support of established territory goals and CAT strategies.
Evaluate staff to identify skills and training needs; create opportunities to expand roles to match employee strengths or address weaknesses. Provide both formal and informal feedback on a regular basis.
Development of staff of Account Executives through effective coaching and mentoring via performance evaluation, creation of development plans, and conducting technical training sessions.
Effectively communicate the mission and vision and of Select and their role in the process.

Underwriting Quality & Profit:

Manage territorial underwriting functions to achieve profit, revenue, loss ratio, and expense targets. Implements CAT underwriting strategies and manages CAT capacity within assigned territory.
Ensures effective execution of Selects Best Practices, including Underwriting, Workflow and Playbook.
In conjunction with the Regional Underwriting Director delegate underwriting authority to staff via letters of authority; monitor and revise as appropriate.
Ensure a quality underwriting work product is produced consistent with letters of authority, underwriting strategy, standards and process.
Ensure underwriting quality through implementation of effective CURE process.
Completes self assessment reviews of Account Executives in accordance with agreed upon sample standards. Provide coaching and training for underwriting staff based on results of self assessment underwriting review process.
Works with the Operations Director to ensure that all processing and service standards are met.

Agency Management:

Participate in agency planning process as prescribed by the Agency Planning Best Practice.
Communicate identified agency production, training or quality issues to Sales Director(s).

Strategic Platform Management:

Facilitate communication between Sales Executives and Account Executives and act as liaison between the Field and the Business Center.
Develop and maintain relationships with Business Center, as well as other internal resources (Claim, RC, Premium Audit etc.) to coordinate the services to Select Accounts customers.

Enterprise Relationship Management:

Demonstrates the ability to build partnerships with other business groups and identifies and delivers agency and product solutions at the account level.
Maintains an understanding of all Travelers products, services and solutions and initiates discussions with other business units as appropriate.

Minimum Qualifications

6 years of experience in underwriting, sales, product or a closely related field.

Education, Work Experience, & Knowledge

8-10 years of relevant underwriting experience preferred.
Leadership/management experience preferred.
Experience in small accounts preferable.
Extensive knowledge of product, operations, and agency distribution.
Demonstrated performance management experience and skills including setting clear goals and priorities; coaching and developing others; providing timely and consistent performance feedback.
Ability to manage own work and effectively delegate and direct the work of others.
Strong organizational, quantitative reasoning, critical thinking, interpersonal, time management, verbal and written communication skills.
Demonstrated ability to effectively lead self and others through change.

Job Specific Technical Skills & Competencies

Executes Business Strategy
Leads Change
Drives Results
Promotes Enterprise Culture
Attracts Top Talent
Maximizes Individual and Organizational Performance
Creates and Sustains Dynamic Workplace
Communicates Effectively and Influences Others
Applies Critical Thinking
Demonstrates Self-Awareness; Accountability

Environmental / Work Schedules / Other

Travel Requirements: Travel Occasionally

Employment Practices

Travelers is an equal opportunity employer. We value the unique abilities and talents each individual brings to our organization and recognize that we benefit in numerous ways from our differences.

If you are a candidate and have specific questions regarding the physical requirements of this role, please send us an email so we may assist you.

Travelers reserves the right to fill this position at a level above or below the level included in this posting.

Experience : 0
Apply
Your application has been successfully submitted.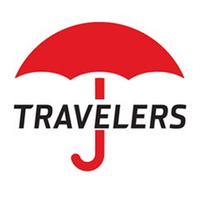 The right insurance for you.