Senior Policy Administration System Architect
This job is no longer accepting applications.
Company Summary

Taking care of our customers, our communities and each other. That's the Travelers Promise. By honoring this commitment, we have maintained our reputation as one of the best property casualty insurers in the industry for over 160 years. Join us to discover a culture that is rooted in innovation and thrives on collaboration. Imagine loving what you do and where you do it.

Target Openings

1

Job Description Summary

As a Sr. Architect, you will help lead the effort to create the "north star" technology architecture for the Business Insurance Unit of a global, Dow 30 company.

This role will have a primary focus on solution delivery for Policy Administration including usage of Commercial Off The Shelf (COTS) products for policy administration systems (i.e. Guidewire, DuckCreek, Majesco, etc.).

As a direct report to a Senior Director, Enterprise Architecture and Emerging Technology, you will interface directly with senior technology leaders to transform our current business and technology capabilities and pave the way for best-in-class solutions. You will be a dedicated partner to senior Technology and Business leaders as you define a target state, roadmaps and identify new and emerging technologies that will transform and optimize the business. As an organizational leader, you will humbly serve and inspire a team of high-performing Architects who you will coach, mentor and empower.

As a successful candidate, you are a visionary leader with a track record of building high-quality enterprise solutions. You are results-driven and bring strong Architecture and engineering skills and a deep understanding of modern technologies including Cloud-native, APIs, AI and ML. You are a person of high integrity, who believes in challenging the status quo when needed, while always first seeking to understand.

You will work within a community of architecture leaders, charged with establishing and evolving a unified architecture vision.

Primary Job Duties & Responsibilities

Architecture responsibility within a major segment of Technology Architecture in support of a business unit
Works with the Senior leadership within Technology and Business to develop architecture priorities and direction to enable business imperatives
Displays strong thought leadership in pursuit of modern architecture principals and technology modernization
Drives continuous technology transformation to minimize technical debt
Create a partnership with Senior Software Engineering
Looks for opportunities to capitalize on technology advances through analysis of key industry and technology trends to assess potential impact on the enterprise
Defines and leads technology proof of concepts to ensure feasibility of architecture solutions
Hands-on prototyping of new technology solutions
Partner with Software Engineering to execute proof of technologies
Defines target state technology architecture and roadmaps
Ensures alignment of IT initiatives with the target state
Builds strong partnership with engineering to ensure proper alignment of skills with technology direction
Prepares and delivers comprehensive communications to convey architectural direction and how it aligns with enterprise strategy
Optimizes talent strategy to ensure proper mix of resources and attracts and recruits best talent
Continuously improve efficiency and effectiveness of the architecture

Minimum Qualifications

High School diploma or equivalent required.
5 years of experience in enterprise, application, and/or information architecture required.
1 year of experience as a technical lead required.

Education, Work Experience, & Knowledge

Bachelor's in technology related field or equivalent with 5+ years of technology Architecture experience
Provided mentorship to architects
Organizational and transformational experience in an agile operating model
Establishes strategic technology direction and architecture vision for an organization
Strong proven Software Engineering experience
Developed technology target state, roadmaps that aligned to Short- and Long-term business goals
Proven track record of influencing senior leadership
Insurance technology experience
Strong grasp of value creation and business capability models
Innovation and Continuous Improvement

Job Specific Technical Skills & Competencies

Knowledge and experience with commercial policy administration software
Must be passionate about technology transformations
Has hands on experience in the last 3 years
Executed technology modernization initiatives including migration to cloud native and API Strategy
Current deep experience with AWS, APIs, accelerators, DevSecOps
Cloud Architecture Certification (AWS, GCP, or Azure) or strong architecture experience on Cloud
Good understanding of security
Experienced with large scale technology platforms
Effectively communicates to diverse technical and nontechnical audiences, including engineers, scrum masters, peer architects, product owners, business owners, senior leaders, etc.
Knowledge of multiple development technologies including but not limited to Java, SpringBoot, NodeJS, Angular, React,.NetCore and MongoDB
High motivation, self-starting, ability to work with minimal direct supervision, takes ownership
Proven ability to create an architecture solution in alignment with the reference architecture. and utilize foundational services to address the quality attributes (non-functional requirements) of the solution
Ability to perform as a lead technologist to masterfully assess and design applications, systems solutions, and interfaces for multiple systems Ability to influence teams to a future state while understanding the need to make practical. decisions along the way. Strong ability to create a following amongst a technical group

Employment Practices

Travelers is an equal opportunity employer. We value the unique abilities and talents each individual brings to our organization and recognize that we benefit in numerous ways from our differences.

If you are a candidate and have specific questions regarding the physical requirements of this role, please send us an email so we may assist you.

Travelers reserves the right to fill this position at a level above or below the level included in this posting.

Experience : 0
Apply
Your application has been successfully submitted.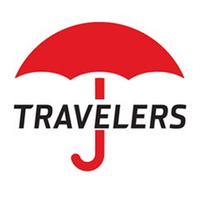 The right insurance for you.