Outside Property Claim Unit Manager- San Diego
This job is no longer accepting applications.
Company Summary

Taking care of our customers, our communities and each other. That's the Travelers Promise. By honoring this commitment, we have maintained our reputation as one of the best property casualty insurers in the industry for over 160 years. Join us to discover a culture that is rooted in innovation and thrives on collaboration. Imagine loving what you do and where you do it.

Target Openings

1

Job Description Summary

Under general direction and as a member of the local line of business (LOB) management team, responsible for product quality and performance for a specific team of Outside Property claim professionals. Provide guidance and direction to direct reports through a continuous process of management involvement and frequent claim file review. Serve as a field representative for the Home Office Property product, as requested. Reinforce LOB Vision, Strategies, and Objectives through word and action. Select, lead, mentor, performance manage and develop staff. This job manages staff.

Primary Job Duties & Responsibilities

Attract, Retain and Develop World Class Talent:
Proactive recruitment of talent; work with management establishing and implementing a strategic staffing strategy.
Effective orientation and on-boarding.
Manage staff performance; implement strategies and plans to address staff development; identify and address training needs on an ongoing basis; provide frequent performance feedback.
Work with management to develop and implement effective training, performance development and succession planning.
Effective retention planning; proactively manage and respond to turnover.
Effectively utilize reward system to distinguish top performers and significant achievements.
Provide Compelling Claim Services:
Employ proper claim handling techniques to protect the integrity of our brand and providing consistent service quality and streamlined processes to add value for our customers.
Develop and execute a strategic file management plan that achieves optimal file resolution and business results.
Provide face-to-face and written guidance to ensure effectiveness, engagement, accuracy and efficiency.
Review new notices, ensuring claims are assigned to staff with appropriate skill sets.
Conduct quality file reviews per office/ best practices guidelines.
Conduct ride-along inspections/ reinspections with claim professionals to provide coaching and feedback.
Establish/follow up on file reviews per diary instructions, conducting additional reviews (i.e. 180, 360 day reviews), as necessary.
Implement strategies and initiatives to improve file quality, customer service and manage costs.
Drive the Information Advantage:
Successfully leverage data, management information and technology to identify and make the most of opportunities to support business strategies and improve results.
Achieve Optimal Solutions:
Focus on resolution and process improvement, fulfilling all obligations while maximizing cost effectiveness, helping the business understand drivers, trends and product stress points and helping our partners attract and retain business.
Operate within agreed upon expense budget to achieve optimal business results through productivity, appropriate resource allocation, inventory management and loss adjustment expense.
Partner for Mutual Success:
Develop and maintain effective relationships with colleagues, business partners, customers, agents, regulatory agencies and others to achieve organizational goals and create better outcomes.
Participate in business meetings and agency visits as required.
In order to perform the essential functions of this job, acquisition and maintenance of Insurance License(s) may be required to comply with state and Travelers requirements. Generally, license(s) must be obtained within three months of starting the job and obtain ongoing continuing education credits as mandated.
Other duties as assigned.

Minimum Qualifications

High School Diploma or GED required.
A minimum of 3 years claim work experience in at least one line of business required.
Valid Driver's License required.

Education, Work Experience, & Knowledge

Bachelors degree preferred.
Claim management experience preferred.

Job Specific Technical Skills & Competencies

Leading the Business:
Drive Results.
Leads Change.
Executes Business Strategy.
Leading Others:
Attract Top Talent.
Maximize Individual Performance.
Holds Others Accountable.
Aligns Rewards.
Creates and Sustains a Dynamic Workplace.

Environmental / Work Schedules / Other

Driving: Occasionally/Frequently
Other
While specific territory or day-to-day responsibilities may not require an individual to climb a ladder, the incumbent must be capable of safely climbing a ladder when deploying to a catastrophe or ride-alongs which is a requirement of the position.
Access and inspect all areas of a dwelling or structure which is physically demanding requiring the ability to carry, set up and climb a ladder weighing approximately 38 to 49 pounds with a safety weight rating of up to 300 pounds (safety weight rating is the amount of weight the ladder can safely carry and includes weight of the individual and up to16 pounds of standard equipment), walk on roofs, and enter tight spaces (such as attic staircases and entries, crawl spaces, etc.).
Exposure to Variable Weather Conditions - Frequently
Travel Requirements: Travel Occasionally

Employment Practices

Travelers is an equal opportunity employer. We value the unique abilities and talents each individual brings to our organization and recognize that we benefit in numerous ways from our differences.

If you are a candidate and have specific questions regarding the physical requirements of this role, please send us an email so we may assist you.

Travelers reserves the right to fill this position at a level above or below the level included in this posting.

Experience : 0
Apply
Your application has been successfully submitted.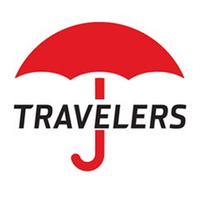 The right insurance for you.