Auto Director, Claim Management
This job is no longer accepting applications.
Company Summary

Taking care of our customers, our communities and each other. That's the Travelers Promise. By honoring this commitment, we have maintained our reputation as one of the best property casualty insurers in the industry for over 160 years. Join us to discover a culture that is rooted in innovation and thrives on collaboration. Imagine loving what you do and where you do it.

Target Openings

1

Job Description Summary

Under general direction, this position is responsible for successful execution of national and local claim strategies and to ensure claim policies, procedures, and service standards are implemented and maintained within assigned line of business. Leadership responsibilities including the selection, training, development, performance management and compensation recommendations and communication of staff. This position is a manager of managers.

Primary Job Duties & Responsibilities

Attract, Retain and Develop World Class Talent:
Accountable for the selection, training and development of staff to ensure succession plan and talent retention.
Manages staff performance; implementing strategies and plans to address staff development; provide frequent performance feedback.
Evaluates claim behaviors, and developing and implementing strategies and plans to address claim professional and Unit Manager development.
Makes certain training needs are identified and addressed on an ongoing basis.
Works with Unit Managers to determine compensation for assigned staff.
Serves as a leadership role model to strengthen the development of the staff by sharing knowledge, experience and taking responsible risks to improve individual and team performance.
Provide Compelling Claim Services:
Employs proper claim handling techniques to protect the integrity of Travelers brand and providing consistent service quality and streamlined processes to add value for our customers.
Drives local claim strategy/execution through effective communication and endorsing a perpetual improvement mindset.
Identifies business drivers and trends from analyzing claim data.
Works with Business Leadership and Claim Product teams to understand, develop and implement national strategies and provide input on new strategies.
Provides guidance and direction to Unit Managers and claim professionals through a continuous process of management involvement and claim file review.
Evaluates claim behaviors, taking improvement actions as appropriate.
Responsible for product quality alignment with Claim Product strategy.
Seeks information on, supports, and communicates Claim philosophies.
Ensures successful service and product delivery.
Drive the Information Advantage:
Successfully leverages data, management information and technology to identify and make the most of opportunities to support business strategies and improve results.
Achieve Optimal Solutions:
Focuses on resolution and process improvement, fulfilling all obligations while maximizing cost effectiveness.
Helps the business understand drivers, trends and product stress points.
Helps our business partners attract and retain business.
Works with Business Leadership to develop, implement and adjust product line staffing/ operating expense budget in support of claim strategies by proactively monitoring notice and volume trends in conjunction with local business market growth projections/plans.
As a member of the local Executive Management Team provides input, insight, and assistance to other managers to ensure the success of the local office as a whole.
Independent hands on involvement in appropriate claim files.
Partner for Mutual Success:
Develops and maintains effective relationships with colleagues, business partners, customers, agents, regulatory agencies and others to achieve organizational goals and create better outcomes.
Acts as Field liaison with our claim partners in Staff Counsel, Travelers Investigative Services, Risk Control, and Nurse Programs.
Maintains productive and useful relationships with customers, business partners and organizational peers based on meaningful and timely exchange of information.
Coordinates and supports marketing by participating in sales and account management process.
Represents the Company, ensuring strong business relations, issues and complaints resolution, and the acquisition and retention of profitable business.
Other duties as assigned

Minimum Qualifications

A minimum of 5 years insurance or financial industry experience
A minimum of 2 years managing employees
LICENSING OR CERTIFICATES
Insurance license(s) as required by state regulation.

Education, Work Experience, & Knowledge

Bachelors degree preferred.
Skilled in coverage, liability and damages analysis and has an understanding of the litigation process, relevant case and statutory law and litigation management skills for line of business preferred.
Knowledge and understanding of marketing, underwriting and account management processes preferred.

Job Specific Technical Skills & Competencies

Leading the Business:
Results orientation.
Aligns resources to accomplish key objectives; assigns clear accountability for important objectives.
Leading Others:
Leading employees: Delegates to employees effectively broadens employee opportunities, acts with fairness toward direct reports, and hires talented people for his/her team.
Forging synergy: Maintains smooth, effective working relationships; promotes effective teamwork.
Building collaborative relationships: Builds productive working relationships with co-workers and external parties.
Communicating effectively: Expresses ideas clearly and concisely; disseminates information about decisions, plans and activities.
Leading Self:
Openness to influence, flexibility: Takes ideas different from own seriously; shares responsibility and collaborates with others; accepts criticism well; doesn't assume a single best way.

Environmental / Work Schedules / Other

Travel Requirements: Travel Occasionally

Employment Practices

Travelers is an equal opportunity employer. We value the unique abilities and talents each individual brings to our organization and recognize that we benefit in numerous ways from our differences.

If you are a candidate and have specific questions regarding the physical requirements of this role, please send us an email so we may assist you.

Travelers reserves the right to fill this position at a level above or below the level included in this posting.

Experience : 0
Apply
Your application has been successfully submitted.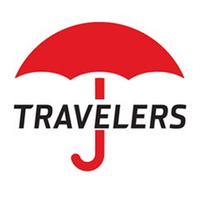 The right insurance for you.