BoilerRe Client Manager
This job is no longer accepting applications.
Company Summary

Taking care of our customers, our communities and each other. That's the Travelers Promise. By honoring this commitment, we have maintained our reputation as one of the best property casualty insurers in the industry for over 160 years. Join us to discover a culture that is rooted in innovation and thrives on collaboration. Imagine loving what you do and where you do it.

Target Openings

1

Job Description Summary

The Client Manager works in close partnership with the Regional Director and the Director of Client Services to conceptualize, execute, and manage a wide array of client service activities, projects, and strategies in the prospecting, implementing, and servicing stages of the client lifecycle. The Client Manager acts as the hub of client support activity, and the primary point of communication between the client and home office.

Travelers offers a hybrid work location model that is designed to support flexibility.

Primary Job Duties & Responsibilities

Building strong client relationships:

The Client Manager is the primary point of contact (post-sale) with the client.
Provides a high level of service and maintaining client-focused attitude toward activities, concentrating on those that most strongly contribute towards improving client value and experience.
Demonstrates a broad knowledge of markets, products, services, and operations both internally and with the client.

Building strong business partnerships:

Responsible for effectively interpreting and communicating and driving the client objectives with all levels of internal management to ensure client satisfaction.
Builds and strengthens key business partnerships within the organization by influencing and holding partners accountable for superior client service.
Escalates and engages other areas appropriately and drives communication, execution and client value.

Providing analytical insight and problem resolution:

Skillfully navigates ambiguous and/or developing relationships, initiatives and challenges, providing timely, accurate and relevant facts and data to guide decisions.
Responsible for mastering all relevant data sources and providing analysis on that data as needed or as otherwise dictated by company policy.
Exhibits a sense of urgency when researching complex issues, and provides accurate and timely status and resolution to internal and external stakeholders.

Minimum Qualifications

Minimum of 3 years experience in sales, marketing or client management.

Education, Work Experience, & Knowledge

Knowledge of insurance distribution channels.
Foundational understanding of underwriting and reinsurance.

Job Specific Technical Skills & Competencies

EB product and market knowledge including competitive landscape.
Familiarity with the underwriting process.
Influence and relationship management skills.
Solid business analysis skills including data analysis and P&L.

Employment Practices

Travelers is an equal opportunity employer. We value the unique abilities and talents each individual brings to our organization and recognize that we benefit in numerous ways from our differences.

If you are a candidate and have specific questions regarding the physical requirements of this role, please send us an email so we may assist you.

Travelers reserves the right to fill this position at a level above or below the level included in this posting.

Experience : 0
Apply
Your application has been successfully submitted.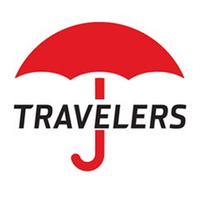 The right insurance for you.