RN Medical Case Manager - Workers Compensation
This job is no longer accepting applications.
Company Summary

Taking care of our customers, our communities and each other. That's the Travelers Promise. By honoring this commitment, we have maintained our reputation as one of the best property casualty insurers in the industry for over 160 years. Join us to discover a culture that is rooted in innovation and thrives on collaboration. Imagine loving what you do and where you do it.

Target Openings

1

Job Description Summary

Solid reputation, passionate people and endless opportunities. That's Travelers!

If passion, reliability, and dedication are part of your DNA, this is the job for you!

Passion: You are passionate about helping others and maintain a sense of urgency for our customers when they reach out for assistance.
Reliability: You combine understanding with medical and technical skills to provide service our customers know they can count on.
Dedication: Your dedication is clearly demonstrated throughout each phase of the workers' compensation claims process.
If you are looking for a job that offers the same opportunity to make a difference without the demands of working nights, weekends or holidays, you'll want to explore your next move with us!

This role under moderate supervision, will provide office based telephonic medical case management with emphasis on early intervention, return to work planning, coordination of quality medical care on claims involving disability and medical treatment as well as in-house medical reviews as applicable to claim handling laws and regulations. You will be responsible for helping to ensure injured parties receive appropriate treatment directly related to the compensable injury or assist claim handlers in managing medical treatment to an appropriate resolution. As part of the hiring process, this position requires the completion of an online pre-employment assessment. Further information regarding the assessment including an accommodation process, if needed, will be provided at such time as your candidacy is deemed appropriate for further consideration.

Primary Job Duties & Responsibilities

Contact customer, medical provider and injured parties on claims involving medical treatment and /or disability to coordinate appropriate medical care and return to work.
Develop strategies to facilitate an injured employee's return to work and achieve maximum medical improvement. Evaluate and update treatment and return to work plans within established protocols throughout the life of the claim.
Coordinate with medical providers to ensure the injured employee is actively participating in a viable treatment plan.
Evaluate medical treatment requests to ensure that they are reasonable and necessary based upon jurisdictional guidelines.
Engage specialty resources as needed to achieve optimal resolution (Dial-a-doc, physician advisor, peer reviews, MCU).
Partner with Claim Professional to provide medical information and disability status necessary to create an overall strategy to achieve an optimal outcome.
Utilize internal Claim Platform Systems to manage all claim activities on a timely basis.
Utilize Preferred Provider Network per jurisdictional guidelines.
Partner with Claim Professional to provide input on medical treatment and recovery time to assist in evaluating appropriate claim reserves.
Submit accurate billing documentation on all activities as outlined in established guidelines.
Customer Engagement.
Participate in Telephonic and/or onsite File Reviews.
Respond to inquiries - oral and written.
Keep injured worker apprised of claim status.
In-person medical case management may be required to support Concierge locations, where a Nurse Case Manager meets with injured employees face to face following office visits at a provider's medical facility.
In order to perform the essential functions of this job, acquisition and maintenance of Insurance License(s) and/or certifications may be required to comply with state and Travelers requirements. Generally, License(s) are required to be obtained within three months.

Minimum Qualifications

Registered Nurse; Licensed Practical Nurse or Licensed Vocational Nurse required.

Education, Work Experience, & Knowledge

Disability case management experience preferred.
Prior clinical experience preferred.
RN is highly preferred.
Spanish Speaking candidates encouraged to apply.
Microsoft Office Skills needed.

Licensing or Certificates

Certified Case Manager (CCM), Certified Disability Management Specialist (CDMS), Clinical Research Counselor (CRC), or Certified Rehab Registered Nurse (CRRN) preferred.

Job Specific Technical Skills & Competencies

Familiarity with URAC standards
Analytical Thinking: Identifies current or future problems or opportunities; analyzes, synthesizes and compares information to understand issues; identifies cause/effect relationships; and explores alternative solutions that support sound decision-making.
Communication: Expresses, summarizes and records thoughts clearly and concisely orally and in writing by applying proper content, format, sentence structure, grammar, language and terminology. Ability to effectively present file resolution to internal and/or external stakeholders.
Negotiation: Intermediate ability to understand alternatives, influence stakeholders and reach a fair agreement through discussion and compromise.
General Insurance Contract Knowledge: Ability to understand policies and contracts, as they apply to policy conditions.
Principles of Investigation: Intermediate investigative skills. Follows a logical sequence of inquiry with a goal of securing information about the work accident, resulting injury, anticipated treatment, job duties and any material factors that may impact recovery and return to work.
Value Determination: Basic ability to determine liability and assigns a dollar value based on damages claimed and estimates, sets and readjusts reserves.
Legal Knowledge: Basic knowledge, understanding and application of state, federal and regulatory laws and statutes, rules of evidence, chain of custody, trial preparation and discovery, court proceedings, and other rules and regulations applicable to the insurance industry.
Medical knowledge: Thorough knowledge of the nature and extent of injuries, periods of disability, and treatment needed.
WC Technical: intermediate ability to demonstrate understanding of WC Products and ability to apply available resources and technology to manage treatment plans and assist with claim resolution. Demonstrate a clear understanding and ability to work within jurisdictional parameters within their assigned state.
Customer Service: Advanced ability to build and maintain productive relationships with our insureds and deliver results with optimal outcomes.
Teamwork: Advanced ability to work together in situations when actions are interdependent and a team is mutually responsible to produce a result.
Planning & Organizing: Advanced ability to establish a plan/course of action and contingencies for self or others to meet current or future goals.

Environmental / Work Schedules / Other

Travel Requirements: Travel Occasionally

Employment Practices

Travelers is an equal opportunity employer. We value the unique abilities and talents each individual brings to our organization and recognize that we benefit in numerous ways from our differences.

If you are a candidate and have specific questions regarding the physical requirements of this role, please send us an email so we may assist you.

Travelers reserves the right to fill this position at a level above or below the level included in this posting.

Experience : 0
Apply
Your application has been successfully submitted.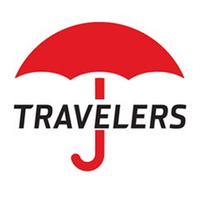 The right insurance for you.