Agency Program Specialist
This job is no longer accepting applications.
Company Summary

Taking care of our customers, our communities and each other. That's the Travelers Promise. By honoring this commitment, we have maintained our reputation as one of the best property casualty insurers in the industry for over 160 years. Join us to discover a culture that is rooted in innovation and thrives on collaboration. Imagine loving what you do and where you do it.

Target Openings

1

Job Description Summary

Reports to Business Center Director or Service Manager. Dynamic, results driven sales and insurance professionals with exceptional negotiating / influencing skills, the Agency Program Manager (APM) is responsible for developing highly effective sales relationships with agents and business partners, resulting in increased Service Center utilization within designated territory assignments and supporting execution of Field Sales strategies. The APM is responsible for effectively influencing internal business partners as well as negotiating with Agents so as to positively impact Service Center growth, retention and profitability. Additionally, the APM is responsible for effectively analyzing, developing, and implementing appropriate responses to Agency inquiries so as to build mutually beneficial relationships with Agency leaders. These actions and the resulting positive relationships with Agencies will have a positive impact on the overall financial plan. APM owns and cultivates the Service Center Agency relationship, acting independently as the liaison between the Agent, Field Sales and Underwriting. Additionally, the APM partners with Business Insurance Sales Management and Senior Leadership as it pertains to the Service Center program.

Primary Job Duties & Responsibilities

Sales experience preferred.
Within a designated territory assignment, APM will develop and foster business relationships with the regional Sales Executives, Sales Directors, and Underwriting Center partners. Cultivates productive relationships at every level of the agency leading to the identification / realization of new service center customers that fit our profile - resulting in Service Center growth.
Responsible for Service Center revenue generation, growth, and working in collaboration with Field Sales, generates new Service contracts and identifies existing Agency business to expand profitability and retention within the Service model. Must develop expertise in Travelers small business products, processes and service offerings to effectively differentiate Travelers from competitors and apply knowledge to identify /implement solutions for agents. Must be able to Independently negotiate and sell these benefits to Agencies as they strive to achieve growth and retention goals, including new service contracts and account transfers.
Works with fellow APMs to develop annual Service Center growth and retention plans (by territory) and works within assigned territory to achieve Service Center growth, and support mix of business, retention and profit targets.
Takes the lead role, collaborating with internal business partners to identify and implement process improvements that support more convenient processes and ease of doing business with Travelers. Is able to effectively sell each Agency on the benefits of these convenient processes / outcomes.
Utilizing discretion, APM is responsible for exercising independent judgment in order to resolve complex Agent, customer and business partner inquiries and concerns so as to sell/maintain the Travelers brand and meet the needs of each Agency.
Identify Service Center retention and growth opportunities through collaboration with Field Sales partners resulting in positive growth
Effectively articulate our customer service vision and influence agents on the benefits of our industry leading service. Educate internal business partners on the same.
Reinforce benefits of National Sales Center emphasizing opportunities available to our Agents to grow their book of business.
In partnership with Field Sales, develop, implement and execute initiatives within territory and individual agencies to achieve the financial plan and support the Small Commercial strategy. Able to identify opportunities for book consolidations/transfers and refer to appropriate sales/UW areas for review.
Pro-actively solicit ongoing feedback and using discretion escalate key areas of concern to the Sales Executive, Underwriting Center and Service Center Leadership regarding agency experience, issues or concerns. Pro-actively, formulate recommendations and implement action plans as necessary.
Coordinate and lead Agency, Underwriting Center and Executive/Leader visits in support of retention and growth.
Educate and influence Agents, Underwriting Center and Business Center partners regarding Service Center offerings.
Travel to Underwriting Centers, Regional Sales meetings or Agencies. Deliver effective presentations to large groups as needed.

Minimum Qualifications

High school diploma or equivalent required.
Minimum 1 year insurance or customer service experience required.

Education, Work Experience, & Knowledge

2 years of insurance experience preferred.
Sales experience preferred.

Job Specific Technical Skills & Competencies

Exceptional verbal, written, listening and presentation skills; ability to establish rapport, build relationships and effectively influence all levels of Agency personnel, Business Partners and Leadership.
Collaboration, Relationship Management & Resiliency: Ability to build and sustain long term productive internal and external relationships; ability to independently resolve issues in professional manner.
Motivated self-starter who is organized and has the ability to prioritize growth and retention opportunities.
Integrity: Upholding a high standard of ethics and professionalism in all actions.
Decision Making: Leverages resources and data to make fact based decisions in a timely and efficient manner. In many cases, these decisions are made independently while negotiating with Agents or Business Partners.
Influence and Close the Sale: Demonstrates exceptionally strong professional negotiating and sales skills which leads to the ability to effectively influence both internal business partners and Agents to promote Travelers products and services.
Leveraging Differences: Leads a culture of inclusion inspiring others to do the same. Technical knowledge: Able to effectively use various Microsoft tools / personal computer software (Excel, Powerpoint, Word etc.) to support scheduling, forecasts & presentations.
Financial and Business Acumen: Demonstrates market knowledge; territory awareness (including headroom opportunities and competitor strengths and weaknesses. Effectively utilize these skills to negotiate with and influence each Agent on the benefits of Travelers.

Employment Practices

Travelers is an equal opportunity employer. We value the unique abilities and talents each individual brings to our organization and recognize that we benefit in numerous ways from our differences.

If you are a candidate and have specific questions regarding the physical requirements of this role, please send us an email so we may assist you.

Travelers reserves the right to fill this position at a level above or below the level included in this posting.

Experience : 0
Apply
Your application has been successfully submitted.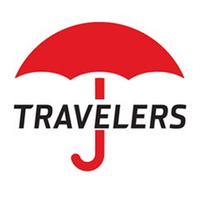 The right insurance for you.