Risk Control Consultant, Boiler & Machinery
This job is no longer accepting applications.
Company Summary

Taking care of our customers, our communities and each other. That's the Travelers Promise. By honoring this commitment, we have maintained our reputation as one of the best property casualty insurers in the industry for over 160 years. Join us to discover a culture that is rooted in innovation and thrives on collaboration. Imagine loving what you do and where you do it.

Target Openings

1

Job Description Summary

Reports to Boiler and Machinery Field Manager. Conduct boiler and pressure vessel inspections in accordance with jurisdictional rules by performing thorough examinations, identifying hazardous conditions, applying appropriate codes and standards, and recommending corrective actions. Work cooperatively with Boiler and Machinery underwriting and claim groups, in support of helping them make informed decisions to maximize profit and growth. Primarily performs boiler and pressure vessel inspections on all accounts. Under close supervision, performs risk evaluations and claims investigations on less complex accounts as assigned. Participates in individual training opportunities to enhance/develop risk control and product/service knowledge. This job does not manage others. This job works under Moderate Supervision: Incumbent performs standard and routine assignments independently to conclusion; unusual problems which may require exceptions to procedures or processes are referred to the supervisor.

Primary Job Duties & Responsibilities

In this role, works with limited guidance and direction to manage jurisdictional inspection workload within an assigned territory. Take ownership of the territory and effectively prioritize, plan, and schedule work. Utilize provided technology resources for maximum efficiency. Respond to customer requests and helps customers understand and mitigate risks associated with equipment breakdowns.
Conduct boiler and pressure vessel inspections in accordance with jurisdictional rules by performing thorough examinations, identifying hazardous conditions, applying appropriate codes and standards, recommending corrective action and submitting required reports.
Under moderate supervision performs less complex risk evaluations, evaluate exposures and controls, develops meaningful loss estimates, and communicate findings to business partners.
Apply critical thinking to determine adequacy of controls preventing equipment breakdown, and overall insurability. Investigate less complex Equipment Breakdown claims as requested by the claim department. Evaluate elements of the breakdown, extent of damage, invoice review, and cause of loss.
Effectively document, communicate, and report findings.
Perform other duties as assigned.

Minimum Qualifications

Sufficient experience and education to meet the prerequisite requirements for obtaining a National Board of Boiler and Pressure Vessel Inspectors' "Inservice Commission" required.
Must obtain a National Board "Inservice Commission" within six months of employment or complete "National Board Inservice (NB-380) Inspector Training" within six months and then successfully pass the Board exam within two attempts in the following two months.
Valid driver's license required.

Education, Work Experience & Knowledge:

College Degree in Technical discipline (i.e., electrical engineering, mechanical engineering, chemical engineering, Associates in welding) preferred.

Licensing or Certificates

National Board of Boiler and Pressure Vessel Inspector's Inservice commission preferred.
Military Boiler or Nuclear Power operator certification preferred.
Civilian Power Boiler Operation Certificate preferred.
ANSI NDE Level II Examiner Certification preferred.

Job Specific Technical Skills & Competencies

Technical Skills:

Demonstrates a basic level of understanding of mechanical and electrical principles. Possesses a basic knowledge of predictive and preventive maintenance practices.
Demonstrates specific engineering/technical skills necessary to achieve established business goals.
Utilizes Risk Control workstation computer system applications to efficiently manage territorial workload, schedule and complete all job assignments.

Customer Service:

Identifies customer needs and takes appropriate action to meet those needs.
Acts with a sense of urgency.
Demonstrates a commitment to delivering an appropriate level of customer service.

Problem Solving:

Develops new methods or approaches to getting the work done.
Evaluates information and makes the right choice (decision).
Is resourceful in gaining information/resources to solve business problems.

Interpersonal Skills

Results driven and takes responsibility for own decisions and actions.
Manages own work and seeks help as necessary.
Works independently and in a team environment.
Establishes and maintains effective work relationships.

Communication

Clearly expresses ideas.
Listens to and understands what others are saying.
Shares information and maintains confidentiality.

Employment Practices

Travelers is an equal opportunity employer. We value the unique abilities and talents each individual brings to our organization and recognize that we benefit in numerous ways from our differences.

If you are a candidate and have specific questions regarding the physical requirements of this role, please send us an email so we may assist you.

Travelers reserves the right to fill this position at a level above or below the level included in this posting.
Apply
Your application has been successfully submitted.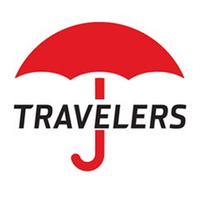 The right insurance for you.