Sr Inside Risk Control Consultant
This job is no longer accepting applications.
Company Summary

Taking care of our customers, our communities and each other. That's the Travelers Promise. By honoring this commitment, we have maintained our reputation as one of the best property casualty insurers in the industry for over 160 years. Join us to discover a culture that is rooted in innovation and thrives on collaboration. Imagine loving what you do and where you do it.

Target Openings

1

Job Description Summary

The primary role of the Sr. Inside Risk Control Consultant is to conduct surveys and research on written and prospective business leveraging internal and external information. Evaluate complex accounts and facilitate problem solving and skill development with other Inside Risk Control Consultants. Help customers by positioning the Risk Control portal and self-help resources when possible. Provide findings from the research survey processes that support effective underwriting through risk understanding and class fit. Collaborate with business partners and underwriters to optimize the use of our field RC staff. Assist the Field Director as needed with design and implementation of Inside Desk business strategy. This role reports to a Field Director. This job does not manage others.

Position Location: This can be a virtual/remote position and alternate locations may be considered based on business needs.

Primary Job Duties & Responsibilities

Partnering and having joint ownership with business partners to select, retain, and grow a profitable book of business.
Building and maintaining a collaborative relationship with underwriters in offices across the country.
Timely response to requests for information and phone surveys in support of faster business decisions.
Writing concise reports that communicate basic risk characteristics and an overview of key operations and exposures.
Discovering and evaluating customer needs through the survey process or loss trends.
Staying current with technical subject matters, regulatory environment, and emerging issues.
Creating a valued customer experience through each customer engagement.
Coaching and mentoring of other Inside Risk Control Consultants.
Take a lead role in designing and implementing strategies that encourage customers to access Risk Control's self-help resources.
Assist Field Director in managing relationship with business partners and bringing attention to opportunities for improvement.
Other duties as assigned.

Minimum Qualifications

Undergraduate degree in environmental health and safety, construction management, basic sciences or related technical fields required.
Eight years of experience in risk control or safety related positions in industries including but not limited to construction, manufacturing, or military required.
Must have or be able to attain appropriate certification to meet specific state requirements where applicable.

Education, Work Experience, & Knowledge

Insurance industry acumen preferred.
Experience in Technology industry segment preferred.
Experience in assessing complex product liability risk.
Experience analyzing complex fire protection and property risks (manufacturing, storage, special hazards).
Relevant field experience required.

Licensing or Certificates

Recognized relevant certifications (such as ASP, CSP, ARM) preferred.

Job Specific Technical Skills & Competencies

Ability to assess and otherwise support multi-line commercial exposures
Technical aptitude, detail oriented
Research skills; technical, data, and social media
Superior communication skills, phone, written, verbal and listening
Ability to quickly establish credibility and rapport with a client
Experience working in a collaborative environment
Critical thinking skills
Proven work ethic
Influencing skills
Coaching / Mentoring of others

Additional Information

The salary range in Colorado for this position is $96,200 to $144,300.

To learn more about our comprehensive benefit programs please visit.

All employees are eligible for performance based cash awards, either

through Travelers annual bonus program or through the Reward

and Recognition (R&R) program.

Employment Practices

Travelers is an equal opportunity employer. We value the unique abilities and talents each individual brings to our organization and recognize that we benefit in numerous ways from our differences.

If you are a candidate and have specific questions regarding the physical requirements of this role, please send us an email so we may assist you.

Travelers reserves the right to fill this position at a level above or below the level included in this posting.
Apply
Your application has been successfully submitted.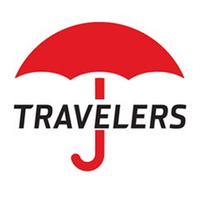 The right insurance for you.